Nigeria, being one of the most ethnically diverse countries in the world with over 300 ethnic groups and the most populated country in Africa is known for its uniqueness in areas such as customs, traditions and lots more. If there's one thing Nigeria as a country is known for, it's her rich food culture.
Nigeria's many delicacies can be tied to different parts of the country and the culture therein. However, there are some of these foods that tend to cut across everyone pulling down the wall of tribal division making it widely accepted by everyone irrespective of the region it is linked to.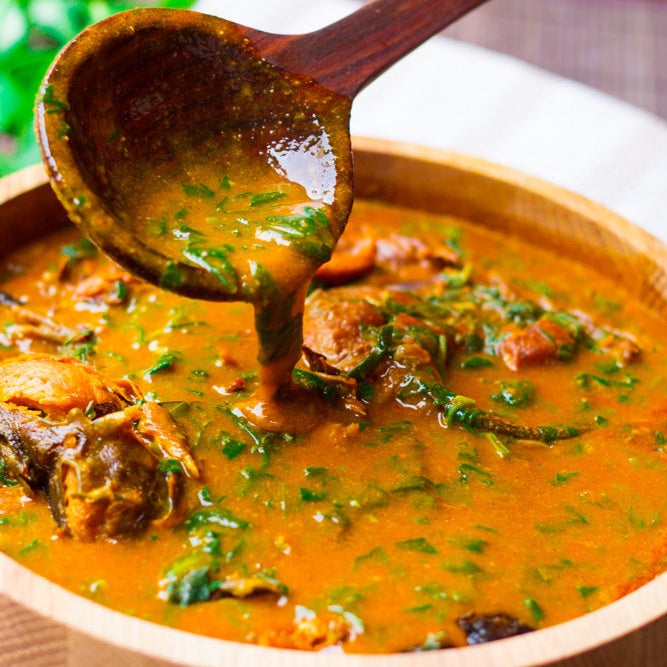 These foods range from home-cooked meals to mouth-watering and enticing street or roadside meals. They are tasty, colourful and are your number one go-to meals for most Nigerians within and outside Nigeria. As for the states, towns and villages who have claimed certain foods and recipes to be theirs, certain research and surveys have revealed that most of these dishes date back to history with founding founders of the area introducing the food, in some cases it's because the particular food is very accessible to the area (some cases the produce is in abundance in the area) and in some cases people from the area have come to love the particular food and growing up in the locality, the food became a part of living hence attributed to them and so on.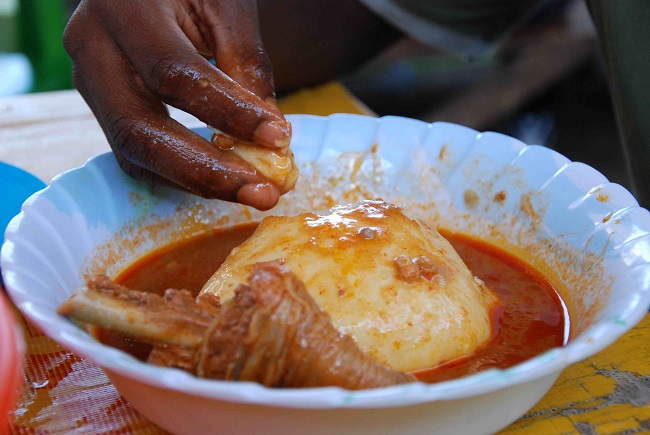 Before we reveal the top 5 states with the best foods in Nigeria, for the sake of our Non-Nigerian readers, let's quickly look at some of the nutritional benefits of Nigerian foods.
Certain foods, fruits, spices and other nutritious condiments are used in preparing Nigerian foods. They are rich in vitamins and minerals that nourish the body leaving it refreshed, healthy and the consumer satisfied and fulfilled. According to research carried out by Finlib readings, some of those benefits and condiments that provide such nutritional benefits include:
Melon seed (egusi): is a popular food crop in Nigeria and other African countries that comes with lots of health benefits which are vital for children, young and old, men and women.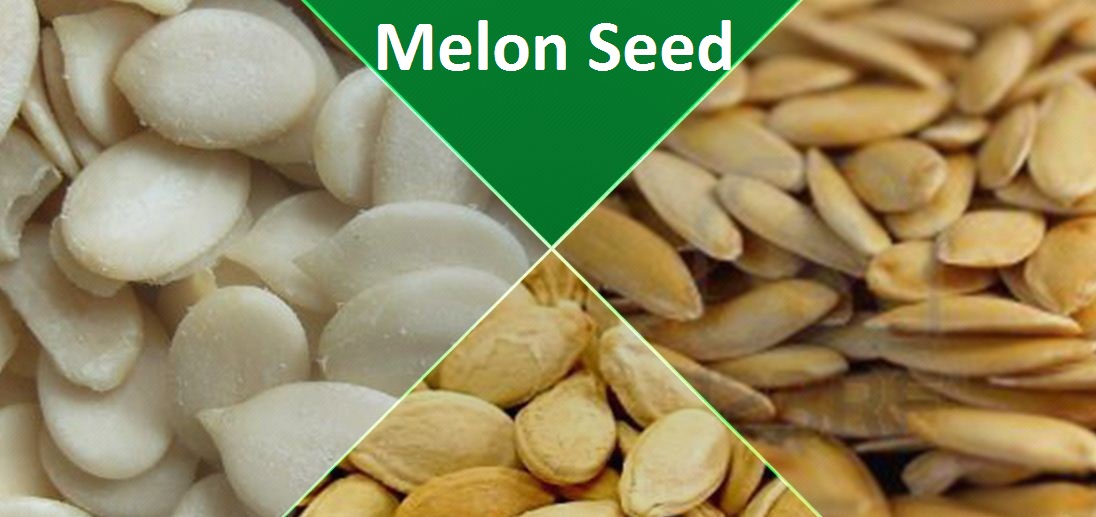 A melon seed is popularly or locally called Egusi, and is fortified with essential minerals and vitamins which promotes eye vision, improves the skin and hair, and other numerous benefits it offers. The vitamins in melon seed provide exceptional benefits to the human body, the presence of vitamin B1 (thiamine) and vitamin B2 (riboflavin) makes the fats and oil in the body to undergo the process of metabolism and is also good for improving appetite.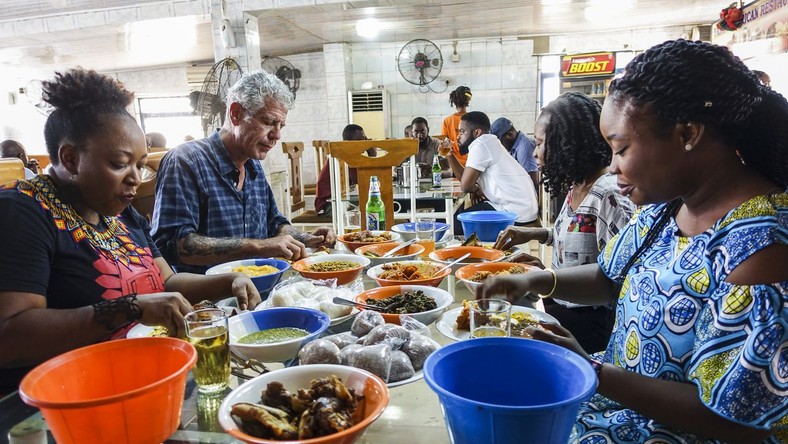 Owing to its antioxidant properties it helps to prevent cells from damage due to the oxidization processes in the body which helps in the prevention of ulcer and other health condition which are caused by the oxidation processes in the body. Its content of dietary fibre is also good for the body due to its ability to aid digestion thereby preventing any form of a digestive disorder such as constipation and irregular bowel movement.
Vitamin A content in Egusi, as well as the oil, makes it good for consumption because of its function in the improvement of eye vision and more.
Its properties as anti-inflammatory food help to prevent swelling in the body and reduce any cause of inflammation especially that which is linked to depression. Methanol extract from melon seed is traditionally used as an anti-inflammatory medicine for swellings and also for analgesic.
Other nutritional benefits include; Improves the Skin, Promotes Heart Health,  Prevents Malnutrition, Good for Bones. 
Okpa: which is also known as Bambara groundnut pudding, Bambara beans or Bambara nut pudding has a lot of uncountable and amazing health benefits which is good for the body and vital for the normal functioning of the body as well.
It helps prevent malnutrition. It has all the essential nutrients that a food needs and because of this, it helps in the prevention of malnutrition and other health problems such as kwashiorkor, rickets etc., which are triggered or caused by poor and inadequate dieting.
Some other nutritional benefits of Okpa include: Boost Blood's Level, Contains Antioxidants Which Helps Prevent Cancer, Prevents Bone Diseases, Provides Strength, Immune System Improvement,  Promotes Health Conditions
Palm wine: Known as a local alcoholic drink though others beg to differ as they claim it is only alcoholic when it ferments, Palm wine has a sweet taste when freshly tapped. Even with all the benefits accrued to the natural drink, many still fail to understand that it contains rich nutrients which provide the body with lots of amazing benefits which are discussed below.
It Improves Eye Vision. This is one of the primary functions of palm wine which many people are aware of but may not really know what nutrients actually does the work. The presence of the vitamins in palm wine such as vitamin C and B's have a vital role which they play in improving eye vision.
It builds the body's structure. Protein is an essential nutrient which the body cannot do without, and palm wine contains lots of amino acids whose main function is to act as the building block of the macro-nutrient – Protein.
Others include; It improves hair and skin, It is used to treat skin rashes, It increases breast milk production, It improves the heart, it also fights cancer.  While there are numerous foods and their nutritional benefits, let's quickly take a look at the top 5 states that are most Nigerians go to obtain maximum satisfaction of their taste buds.
5. KADUNA: Though the state has been battling insurgency for a while, Kaduna indigenes especially, those in the south don't play with their local delicacies. Tuwo masara or Tuwo shinkafa and miyan kuka is a popular Northern delicacy but known to be associated with Kaduna state indigenes. Tuwo masara and shinkafa are made from corn and rice respectively and when eaten with soups like miyan kuka which is made using baobab leaves and ground okra, you're sure to send your taste buds to the heavens.
4. ONDO: Ondo state is indeed rich with resources and culinary skills. If there's one state whose delicacies break down tribal barriers, its Ondo state. Not only do they have good food, talking from experience, their ladies are also excellent chefs. One if the widely eaten food today is Egusi soup and we have Ondo indigenes to thank for that. Egusi Soup is a Nigerian delicacy which used ground egusi seeds to thicken the soup. The soup is often filled with condiments such as red meat, seafood, spinach, tomatoes, chillies, onions and fermented beans. It's an easy dish to make and is usually served with garri, pounded yam or fufu. As far as Egusi goes, it is one of the best things to ever happen to Nigerians. For this Ondo state earned the number 4 spot.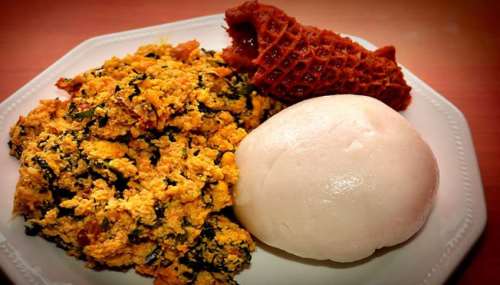 3. OYO: When you hear the name Amala, the best thing you can do is run to Oyo state, Ibadan precisely to get the best out of that dish. Whenever I feel like going outside my local delicacy, Amala and Ewedu is my best bet. While some other Nigerians from different states in the South West region might disagree, by popular opinion, Ibadan is the Amala and Ewedu capital in Nigeria.
2. THE ENTIRE SOUTH-EAST/ SOUTH-SOUTH REGION: Permit me grouping all eastern states into one position. The truth is that if I were to enlist all the states in this region, the other 3 mentioned above, won't have any position on among the top 5. This region is made up of Delta, Rivers, Abia, Imo, Anambra, Ebonyi we'll leave the rest for the next spot. You see these foods, Akwu / Banga, Onunu and Fish stew, Fisherman soup, Onugbu, Okazi, Nsala, Ofe Owerri, Ogbono, etc can make you wish you were from these parts. As for the nutritional benefits, they remain top class and the hands that make them are known to give you the best of everything culinary related. Just take a trip down to the states mentioned and you will tell me a big THANK YOU
1. CROSS RIVER: Do I need to go further? Their kitchen skills are so good that according to many who love their meals, even unborn children recognise them before they are even born. There is no tribe in Nigeria that dares contend with anyone from these parts in the kitchen department. Even with continental dishes, these folks still outdo others. They are gifted indeed. Whenever you feel you want to boost your blood level and the Doctor says only fresh vegetables will give you the recommended or desired results, a typical meal from Cross River or Akwa Ibom will give you that required nourishment. Some of their popular soups include; Afang, Edikaikong, Afia efere, Efere ikon, Ekpang nkwukwo, Efere atama, Udot efere, Efere editan, Efere afang, Efere etighi, Edesi isip, Efere abaak.
Although other states still give out some of the best and most sought after meals in the country, these states listed above remain in the Top 5.
In all, Nigerian foods remain some of the best in Africa and I urge anyone visiting the country to try a few of the aforementioned delicacies.