The Big Brother Naija is one of the most watched show around Africa However, not all the housemates step into the limelight after the show. but there are some celebrities who you never knew came into the lime light through the show. Below are the list of celebrities who came into the lime light through this exclusive show BBN.
7. ) Gideon Okeke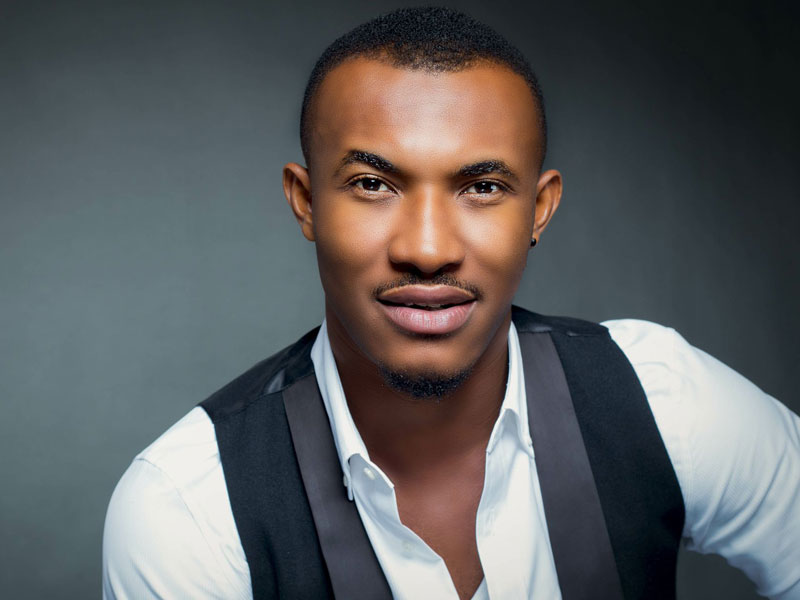 Like Ebuka, Gideon who was also a contestant on Big Brother Naija, didn't win the competition but currently has AMCVA awards to his name for his acting prowess. After appearing in the first edition of Big Brother Nigeria, Gideon joined the cast of M-NET daytime series Tinsel, as Phillip Ade Williams, the arrogant son of a media mogul.
He remains one of the longest serving actors on the show. Gideon has also appeared on the South African TV series Jacobs cross. In 2014, he played the role of Bernard in the irokotv series Poisoned Bait, directed by BAFTA LA award-winning director Leila Djansi. In addition, Gideon was the host of the DSTV game show Money Drop
6) Ebuka Obi-Uchendu
He was that laid-back hottie from the first edition of Big Brother Naija. Although he didn't win, Ebuka has definitely slayed our lives as a talk show host and media personality. He has received several award nominations and won the award for Outstanding TV Presenter of the Year at the Nigerian Broadcasters Merit Awards for his work on Rubbin' Minds.
After the reality show in 2006, he signed endorsement deals with a major telecommunications brand as well as a popular brewing company and as such hosted Friend or Foe on NTA, the GLO Show, also on NTA, as well as Guinness' Greatness TV. He also maintained a weekly column called Contrast with a Nigerian national daily newspaper, Thisday for upwards of 4 years and has written for other publications including What's New & Ace Magazines.
Today, once ex housemate Ebuka is now the host of Big brother reality show and he is very good at what he does and fans across Africa can't wait to see him grace their screen as the new show kick off soon.
5) Uti Nwachukwu
This actor, presenter and TV host won the whooping $100M price only after appearing on the Big Brother Show twice in 2008 and 2010 respectively. During his stay Uti was known for often teasing his fellow housemates (mostly Mimi and Thami). During Namibian housemate Lucille's eviction Uti had a violent out burst upon learning that she had been evicted. He spent a combined total of 133 days in the Big Brother house. He is a native of Ndokwa from Aboh Kingdom in Ndokwa-East Local Government Area of Delta State Nigeria.
4. )Karen Igho
This media personality who happened to be the first Nigerian woman to ever emerge the winner of a Big Brother Africa reality show was definitely the most talked about person of 2011. She is now a model, presenter and actress, featuring in movies such as "Omo Ghetto," "Keeping my Man," "Tinsel" among others. The actress married longtime fiancé, Yaroslav Rakos, at a privat eevent in Jos on Saturday, December 13, 2014.
3. Tayo Faniran
Although he was the Nigerian sweetheart during the show, most people felt Tayo was cheated when he emerged the runner-up during the 2014 edition of Big Brother Africa. Currently, this budding actor is working his way to the top, featuring in a handful number of Nollywood movies including the never-ending Africa Magic TV series, Tinsel.
2). Katung
After winning the first Big Brother Naija show, Katung clearly did not stop to enjoy his cool millions. He pursued his interests as a film-maker and even bagged a degree from the Digital Film Academy in New York – he is already working on his first feature film, 'Heaven's Hell. On top of all that, this film producer currently holds the position as the senior channel manager at MTV Base.
1)  Goldie Harvey
In case you didn't know, Goldie briefly appeared on the Celebrity edition of Big Brother Africa in 2012. Sadly, this award-winning musician died only a year later in 2013, after a sudden illness. After returning home to Nigeria from the 2013 Grammy Awards in Los Angeles, California, she complained of a headache and was rushed to hospital where she was later pronounced dead.
Although there were rumors that she may have used drugs that caused her death, her husband denied that possibility.According to an autopsy conducted by the Department of Pathology and Forensic Medicine of the Lagos State University Teaching Hospital, the Nigerian pop star died of 'hypertensive heart disease,' which triggered an "intracerebellar hemorrhage." Goldie, 31 years old at the time of her death, was laid to rest at the Vaults and Gardens, Ikoyi, Lagos.
Source : Legit
Please leave your comments below.