Lime (Citrus aurantifolia) is a small, round, green-color hybrid citrus fruit. Due to its acidic sour juice and unique aroma, the lime fruit is widely used in various cuisines to accent flavor. It is a common ingredient in Mexican, Vietnamese, and Thai cuisine. There are several species of citrus fruits referred to as limes including key lime, kaffir lime, wild lime, desert lime, and Persian lime. This zesty, tropical fruit has been well known for its medicinal properties for ages. Lime finds its application in cosmetic and health products, too. Extracted from the lime's peel or skin, the lime essential oil is extensively used in aromatherapy and perfumes.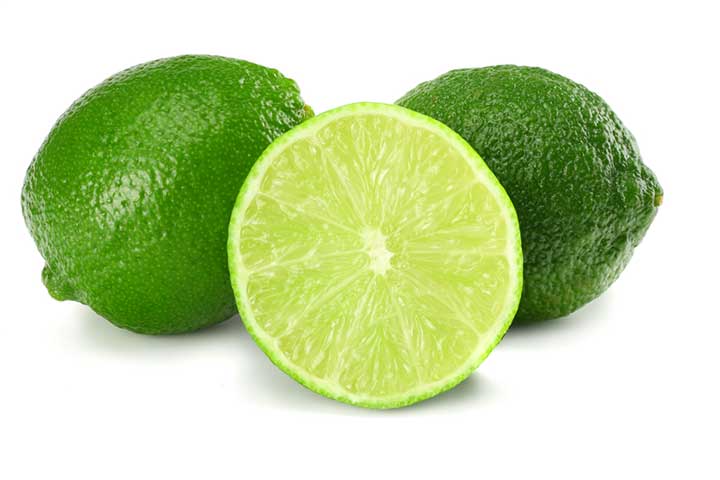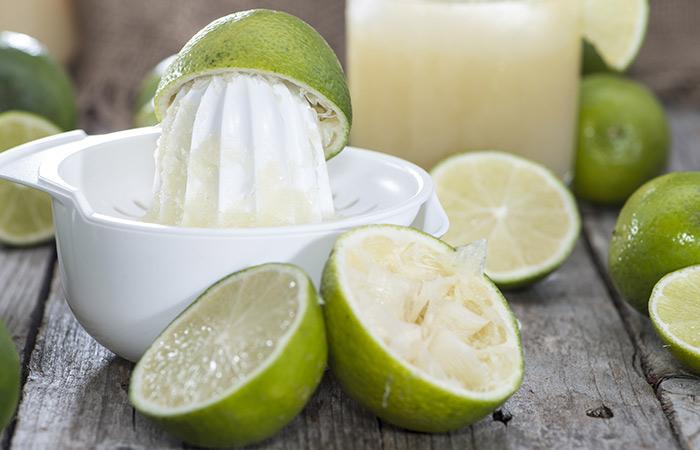 Predominantly known for its ascorbic acid reserves, lime provides 32% of the daily recommended intake of vitamin C. It has high water content and minerals like calcium, iron, copper, sodium, magnesium, phosphorus, and potassium as well as vitamins like folate, vitamin A, vitamin E, and vitamin K. The juice of limes and lemons can be used as a natural remedy for acne because of their astringent and antibacterial properties. If you haven't had limes in a while, here's why you should give this citrus fruit another look.
It is beneficial to the eyes 
The antioxidant and antibacterial properties of limes are beneficial for your eyes. The antioxidant property of Vitamin C protects your eyes from aging and macular degeneration while the flavonoids prevent infections.
They may help relieve asthma symptoms triggered by the common cold.
Vitamin C comes to the rescue again: Studies show that those who consume higher amounts of vitamin C have a lower risk of developing asthma. A study published in Allergy, Asthma & Clinical Immunology found that participants whose asthma attacks were triggered by a respiratory infection were able to decrease the occurrence of an asthma attack by 78 percent by taking one gram of vitamin C a day.
Skin care
Lime juice contains healthy acids and helps remove dead cells when applied to the skin. It builds collagen, rejuvenates the skin, and improves overall texture. Moreso, the Vitamin C contained in limes protects the skin from infections as well as cures rashes, acne, pimples, bruises, and blemishes. Flavonoids in it also inhibit microbial growth, which helps prevent gum bleeding.
Aids digestion
Adding lime to water can help aid digestion. Limes contain compounds that help stimulate digestive secretions in the stomach. Also, the acid in the lime juice helps the saliva break down food.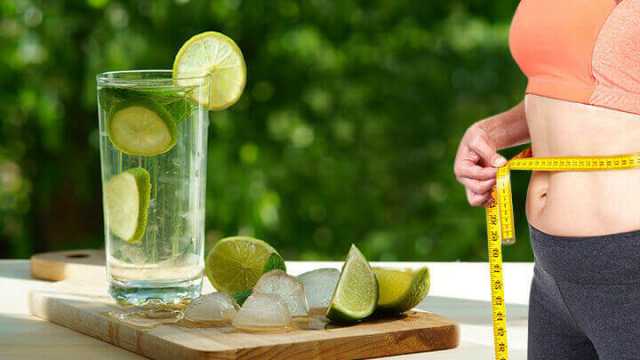 Improves immune system
The vitamin C combined with the antioxidants contained in limes provide support to the body's immune system. When drunk regularly, lime water might help prevent and shorten the lifespan of colds and cases of flu.
Anti-Aging Properties
With the progression of age and the exposure to UV rays, melanin that imparts color to your skin, can build up and get accumulated in your skin, giving rise to dark spots and other signs of aging. The peel of lime inhibits melanin production. Scrubbing your skin with lime peel or applying facial mask containing bits of lime peel can significantly reduce this hyper-pigmentation
Manages blood sugar
The high levels of soluble fiber found in lime make it ideal dietary support to help regulate the body's absorption of sugar into the bloodstream. This helps reduce the occurrence of blood sugar spikes that are a serious risk to diabetic patients. Also, limes and other citrus fruits have a low glycemic index, which means they will not cause an unexpected spike in glucose levels. This is the reason why the American Diabetes Association considers limes and other citrus fruits a super-food for diabetes.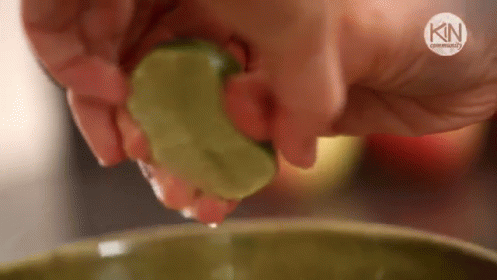 Source: Fab.ng