The year is barely in its third month and Nigeria is already gaining global recognition. This is quite surprising as one wouldn't expect Nigeria to top the likes of the USA, UK and China and many other countries in terms of average time spent on social media.
According to 'Hootsuite' and 'We Are Social' recent survey, Nigeria is ranked number 6 in countries who spend time on social media.
The result of this survey is a testament to the fact that Nigeria social media consumption is on the rise and it's not going down anytime soon. With the worldwide average time spent on social media put at 02:16, Nigeria current ranking can be attributed to its vast population of social media enthusiastic youths.
With over half of the Nigerian population under 30 years of age, the internet and social media, in particular, is home to all of them.
In Nigeria, social media allows us to feel free and express ourselves, share our history and heritage with the world and also make money. Today, many Nigerians are social entrepreneurs; launching businesses, becoming brand influencers, social commentators etc, all through social media.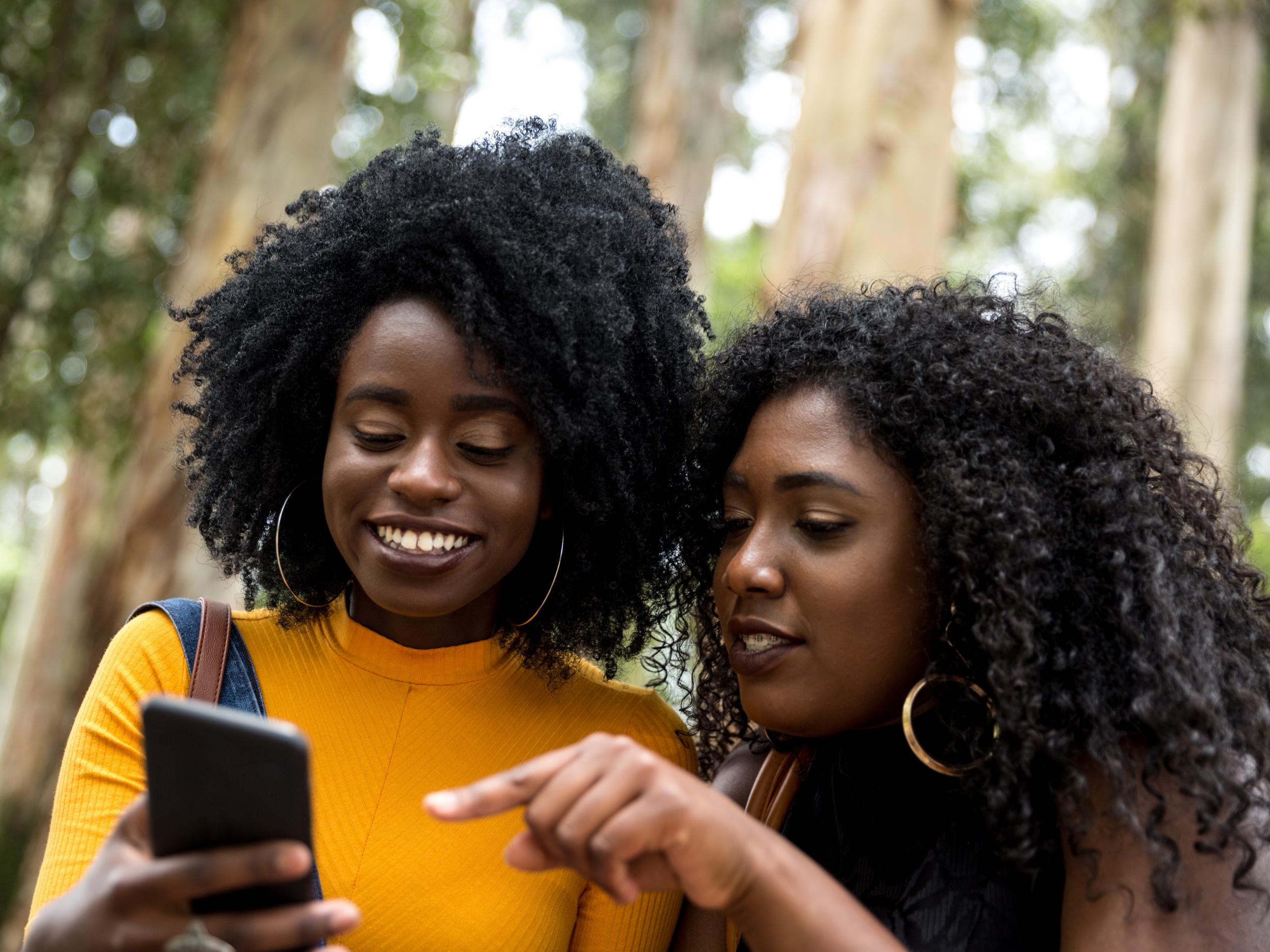 You will agree with me that in Nigeria, social media usage can only grow bigger.
While the number of internet users in Nigeria keeps growing every year. Statistics show that more than 90 million active users of the Internet in 2019 is coming from Nigeria. These fantastic numbers will only increase the popularity of social media networks. Statistics of social media users provide the following top 5 most visited social media sites in Nigeria.
5. Twitter
It's one of the first social networks which can make you real chatty. Social media users in Nigeria just love to share their opinion about everything using Twitter. It gives a lot of freedom and social responsibility. Nollywood stars use Twitter to multiply their fame and become really popular. Only this network may really help Nigerians to show how witty they can be, and fact is Nigerians rock on Twitter.
4. Facebook Messenger 
Facebook Messenger is a great way for people to socialize. Mark Zuckerberg created Facebook Messenger as an alternative to other messengers you see on the internet today. It helps Facebook to stay on trend with the modern times.
3. Instagram
You can't ignore the power of Instagram nowadays. Just one silly picture can really make you very popular in Nigeria. About 25% of Internet users in Nigeria prefer Instagram for their social activities. You can see a lot of famous superstars on Instagram.
2. Facebook 
Unfortunately, Facebook gets only the second place in the list of social media in Nigeria. It has lost its positions due to the huge scandal connected with the leak of users' data for the last year. The CEO of Facebook even had to stand in the American Congress providing apologies for the leak of information. Still, Facebook holds its positions and almost 41% of Nigerian Internet users are registered on Facebook.
1. WhatsApp
It's the number one messenger in Nigeria. Almost 41% Nigerian internet users have installed this app. WhatsApp is another trump card in social media that is actively used by large corporations. As a messenger, it has a very simple design, but it definitely serves its purposes.
The statistics of social media users in Nigeria show that more citizens prefer to use social networks. A lot of companies in Nigeria use social networks to promote their services. Moreover, your venture can't be successful without social media nowadays.
..
Kindly share your thought in the comment box below.