Summer is the hottest time for vacations, and if you haven't managed to get a visa to your dream country or decided to have a spontaneous vacation, here is a list of every country you can travel to from Nigeria without obtaining a visa.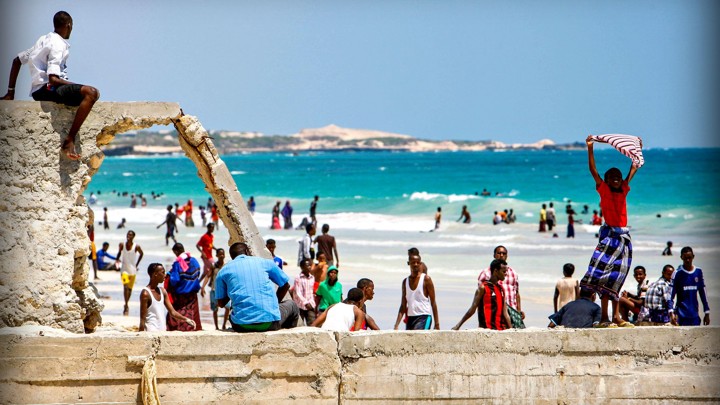 African Countries
Travelling to an African country is the easiest and often most affordable way to spend quality time away from home, relax by the beach, go sightseeing, or enjoy dozens of other activities available to tourists.
Visa Free
Some countries on the African continent are so open to visitors that you can enter them without any visa at all:
Benin Republic
Burkina Faso
Cameroon
Chad
Cote d'Ivoire
Gambia
Ghana
Guinea
Guinea Bissau
Liberia
Mali
Mauritus
Mozambique
Niger Republic
Senegal
Sierra Leone
Togo

Visa On Arrival
Burundi
Cape Verde
Comoros Island
Djibouti
Kenya
Madagascar
Maldives
Mauritania
Seychelles
Somalia
Tanzania
Uganda
Many of these African countries don't offer access to the ocean, but if you're not determined to have a beach vacation, there are plenty of fascinating things to do in each of those countries. However, if you've been dreaming of a beach vacation, clear ocean, and gorgeous scenery, we recommend choosing Seychelles, Maldives, and Mozambique. You're guaranteed to have a fantastic time in any of those countries!
Oceanian Countries
Oceania is a well-known tourist destination that attracts millions of visitors each year, who are delighted by the natural beauty and exquisite service in these locations.
Visa Free
Visa On Arrival
Each of these countries are not only easy to enter for Nigerian tourists, but also promise a heavenly vacation in one of the most beautiful sceneries on the entire planet. Wherever in the Oceania you go, you will remember your time there for decades!
American Countries
If you're not afraid of a longer flight and have a bigger budget to spend on your vacation, try one of the countries in the American region that offer easy entry for Nigerian visitors.
Visa Free
Barbados
Dominican Republic
Haiti
None of these three countries needs an introduction as an iconic vacation destination. Tourists flock there all year round, so even if you don't have the opportunity to go on vacation in the remaining weeks of summer, you can choose any other time! These tourist destinations are also very popular among celebrities, and not just the ones who travel there for fun – for example, Barbados is the homeland of the beloved singer Rihanna and she can frequently be seen visiting her family there.
Asian Countries
Most Asian countries require the longest flight from Nigeria to get there, but those who are not afraid of a little challenge, are rewarded with an unforgettable travelling experience.
Visa Free
Visa On Arrival
Iran
Timor-Leste
Bangladesh
Out of these four countries, only Sri Lanka is famous for its opportunities for a beach holiday. However, there is plenty to see in all of them, so you won't regret choosing any of these destinations for your next journey.
How To Travel Visa-Free
Please note that even if a country does not require a visa for entry, you will still need to prepare a small package of documents to guarantee your successful travel:
International passport
Return ticket
Proof of accommodation
Proof of sufficient funds