Regardless of the theme, style and colour, Hausa brides are always on the top of their fashion game on their wedding day. The beautiful culture of Hausa people embraces modesty and decent dressings which is another reason why the always look beautiful and very decent on their big day .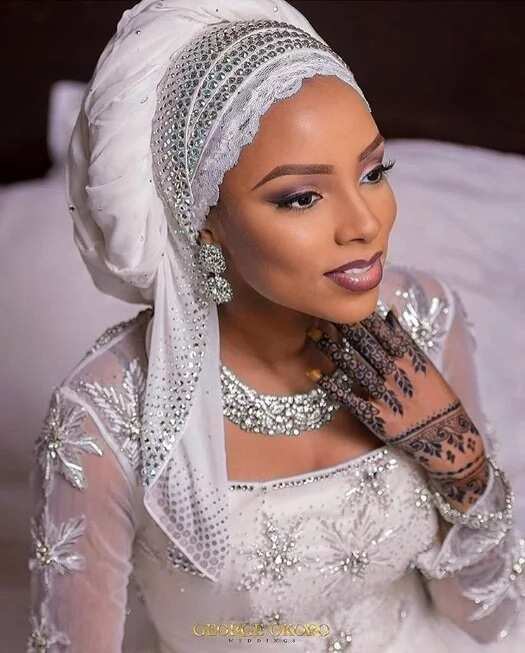 The modern day Hausa bride are known to be absolutely breath taking from their top bridal attires featuring the most gorgeous mermaid concept, exquisite beading, stunning henna designs on both hands and feet , flawless makeovers from excellent makeup artists to add to their impeccable beauty.
Hausa cultural marriages are primarily and usually based on Islamic rights especially those with Muslim background, the nikkhai must precede all wedding ceremony.
The culturally rich event tend to last for a  whole week, starting with a wedding fathia and ending with the main wedding reception.
The Hausa tribe is one of the largest ethnic groups in Nigeria.
It has a long history, stable religious and domestic traditions that have had a direct impact on Hausa traditional attire.
Cultural heritage and traditions were carefully preserved for many years and interwoven with modern trends creating stunningly beautiful compositions.
Clothing allows Hausa women to express their personality.
Despite the fact that modern fashion is somewhat different from what was customary in ancient times, comfortable and beautiful outfits are still an important aspect of Hausa life.
The Hausas and Fulanis of Northern Nigeria, especially the Muslims, have a reputation for making really beautiful brides.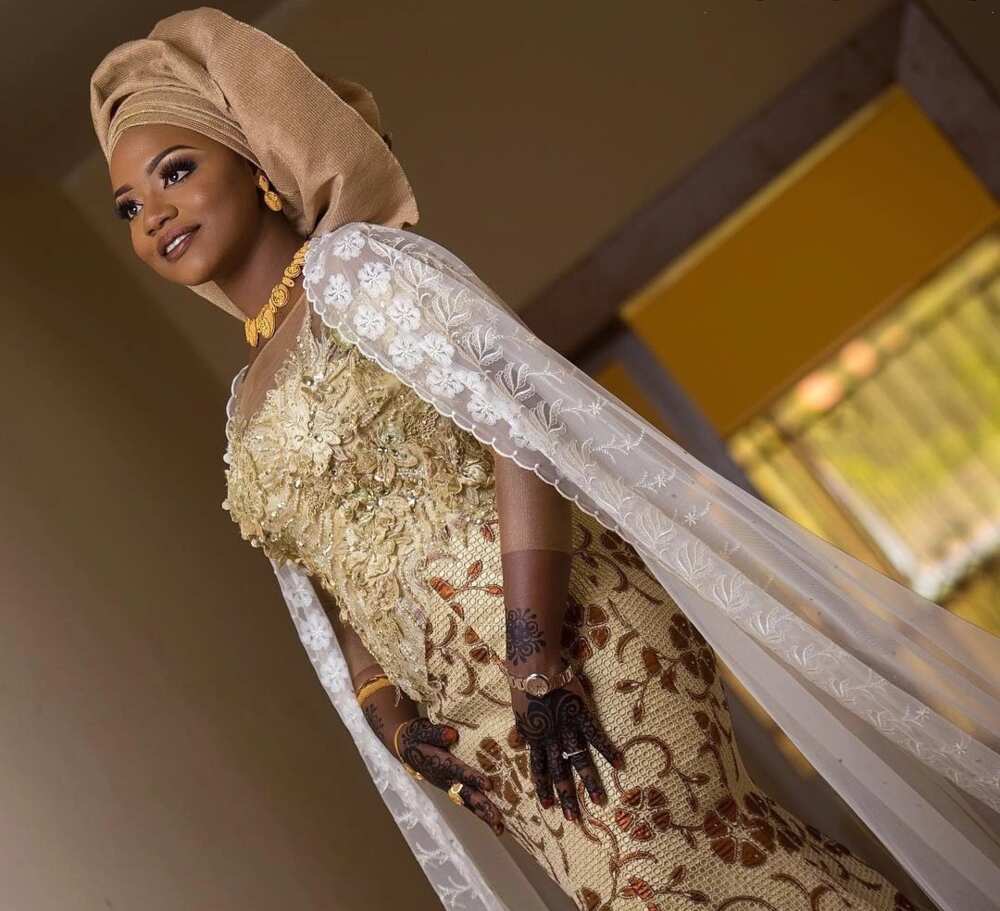 Hausa (and Fulani) brides are known to be regal in their dressing.
Their entire ensemble reeks of class, elegance, and charm. On their wedding day, Northern women are usually pampered with humrahs, scents, flowersjust to look magnificent for their groom.
The northerners do a lot of gold when it comes to accessories and unlike the other tribes where showing some flesh is allowed, the northern bride is well covered in lengthy garbs and has on a head cover and veil as well.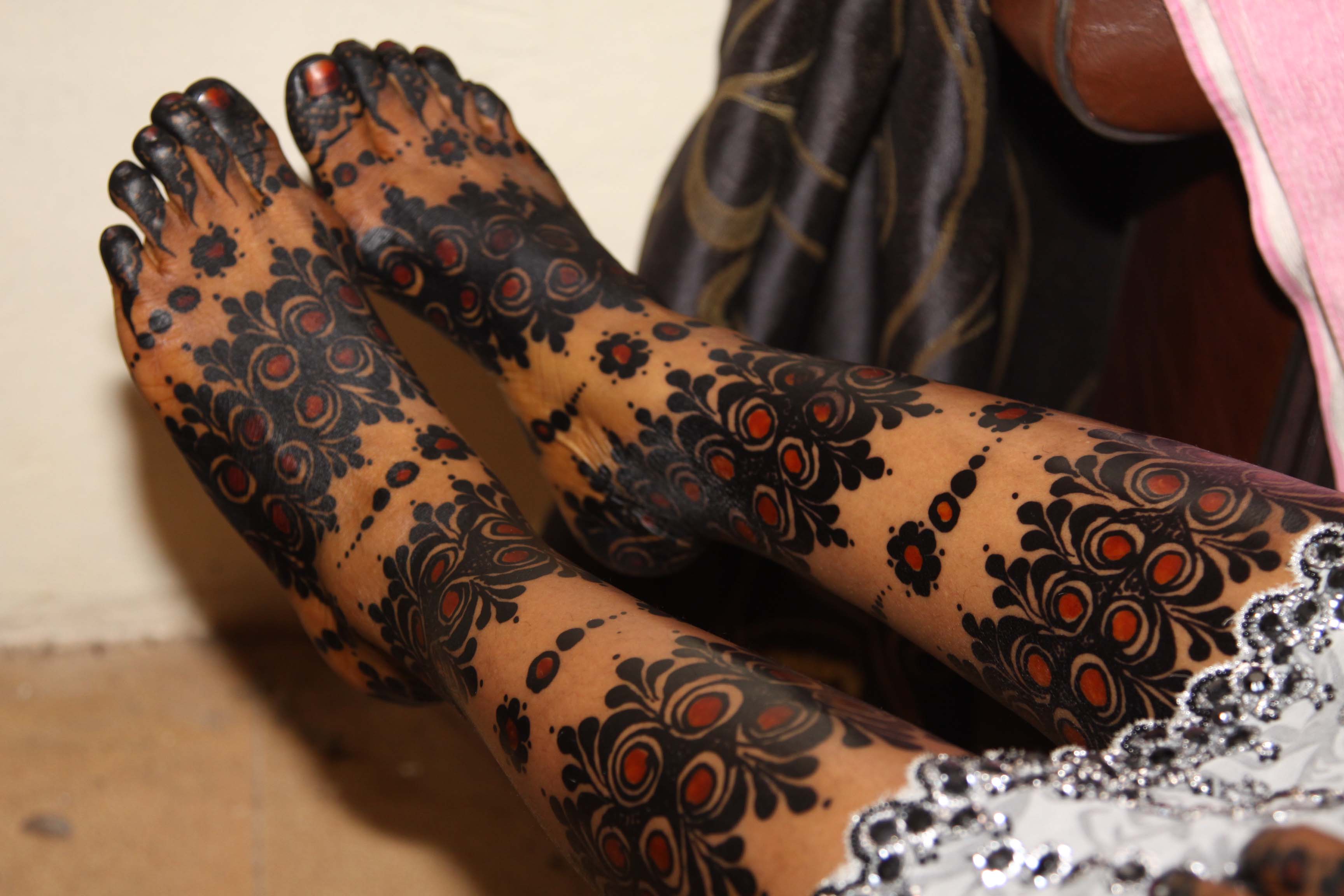 Most brides also have on the "laale" traditional henna as part of the bride's adornment for her big day. Let's take a look at some of the outfits that made our jaws drop.
A wedding reception follows after the dowry has been payed, This is known as "walimah" .
During the walimah food and drinks are served to guest and there is a lot of merriment this continues for the rest of the day.
Don't you wish you were from the North?
Please share your thoughts in the comment section below
Source : Amillionstyles
Images : Google