The legendary Afrobeat pioneer, Fela Anikulapo-Kuti, who died 22 years ago is being remembered today, 2nd August by Nigerians and lovers of his music all around the world.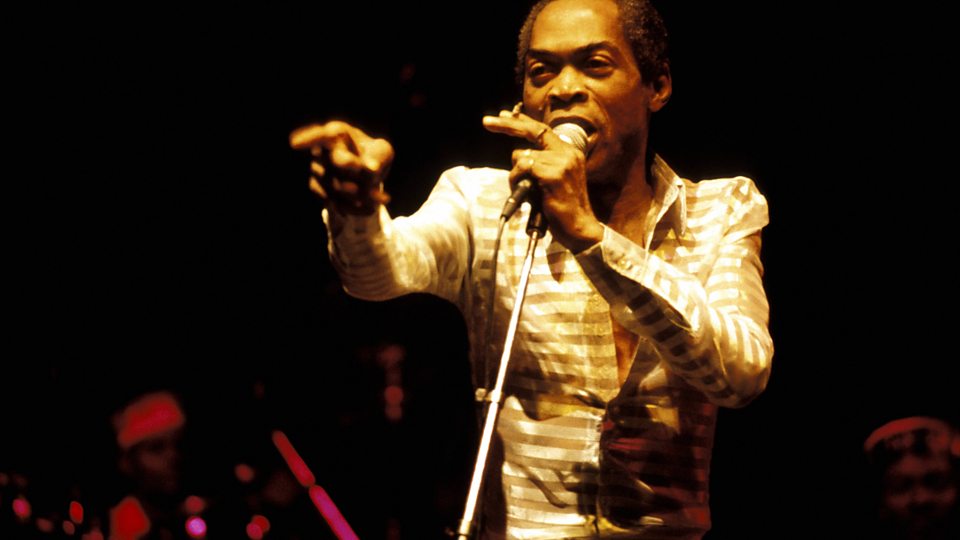 Many Nigerians took to their social media pages and handles to pay touching tributes to the late legend, Fela. See their tributes below:
22 years today we lost a legend, the real GOAT rip Fela Kuta pic.twitter.com/lrubxsANpQ

— Obiageli (@obiagelli) August 2, 2019
22 years…Abami Eda. My Hero!!! #Fela pic.twitter.com/DQ4Q5YdvWW

— Izzo || Arsenal FC💭 (@Izzo_Hova) August 2, 2019
Even with a broken hand, Fela's music never broke. pic.twitter.com/uU2HlD7VyN

— Habib O. (@WithLoveHB) August 2, 2019
22 years ago today, we lost the great FELA. so if you are less than 20, don't bother arguing, you didn't see FELA perform live. You missed tho.

What is your best FELA song.

Me: water no get enemy pic.twitter.com/Vri0l8OxYi

— #LopezIykeFoundation (@IykeOfficial_) August 2, 2019
You left us a priceless legacy. Live on Great one #fela pic.twitter.com/YK8fjU9eUR

— No One (@haeluna) August 2, 2019
22 years today since Father Fela passed earth. Never seeing him perform live remains the greatest tragedy in my life. #RIPFelaKuti pic.twitter.com/ioiSvE3OIq

— Nchema (@ShottaZee) August 2, 2019
22 Years after and even Army bands from far away now play his songs….
"Water E No Get Enemy 🎶🎵…"

Olufela Olusegun Oludotun Ransome-Kuti (Fela Anikulapo-Kuti )

The 'Abami Eda'…

Lives On!#Remembrance @Femiakuti @WebTVng pic.twitter.com/gPJVjWpPog

— Olufemi AWOYEMI (@OlufemiAwoyemi) August 2, 2019
Fela, a multi-instrumentalist, musician, pioneer of the Afrobeat music genre, human rights activist, and political maverick died at the age of 58 from complications related to AIDS.
The icon's Afrobeat sound put Nigerian music, culture, arts and sounds on a new pedestal in the world as lyrics of his songs continue to remain relevant in the current political and economic clime of Nigeria.
Fela Kuti left the world with a rich repertoire of music and albums including Why Black Man Dey Suffer in 1971, Shakara in 1972, Afrodisiac in 1973 and Gentleman in 1973.
Share your comments in the comment section below as we pay tribute to the great Afrobeat legend.