Are you ready for the biggest and hottest celebrity event ever? At least that's what the celebrant told his fans.Nigeria's number 1 male barbie, Bobrisky is giving out some party vibes to his fans and followers. He will be celebrating his birthday on August 31st. He has now found a way to give back to his loving fans.
The truth is you either love him or hate him but you certainly cannot deny the Bobrisky effect. The controversial celebrity has kept us on our toes with his outrageous antics but now Bob is shocking us in a different way. Bob is inviting 60 of his fans as guests to his birthday bash showing his appreciation for their loyalty and support over the years.
Bobrisky wrote on his page, "Your invites is ready !!!!! All my guest, your invites to my birthday comes with a bottle of champagne with your name customized on it. We also have some nice chocolate and fancy biro. You are all special and all my guests need to be treated special."
He also had another post where he wrote, "Over 300 invites for my guest and fans. I'm picking 60 random fans here and I will drive to you myself to deliver your invites. My fans are too sweet too so they need special invites. Majority why am inviting my fans is because they made me who I am today. Thank you all for the real love. And I promise to make you all proud. Thanks for always fighting for me when am not there…."
Trust Nigerians! They quickly took to his Instagram page to appreciate him for the thoughtful gesture. Here are some comments gathered;
"gidibwoi1952: You mean you will drive to Abeokuta to give me my invite? Local man can't believe you @bobrisky222 …..Happy birthday in advance to the most controversial social media entertainer in Nigeria. God bless your hustle."
"gimigimoraskin: Bob invite me. I'll commit suicide if I am not there with you on your birthday."
"zara_xoxo_gol: @bobrisky222.please be very careful when leaving for the invites o….ensure to tag escorts along…cause the world is a wicked place…………..PS I would like to get an invite too."
"anieug; Happy belated birthday @bobrisky222 May the almighty God continue to be with you..the sky is never your limit but rather your starting point..evil shall not come near you nor shall any plague come near your dwelling,the almighty God will give his angles charge over you to keep you in all his ways now and forever more in Jesus mighty name I pray amen, amen and amen."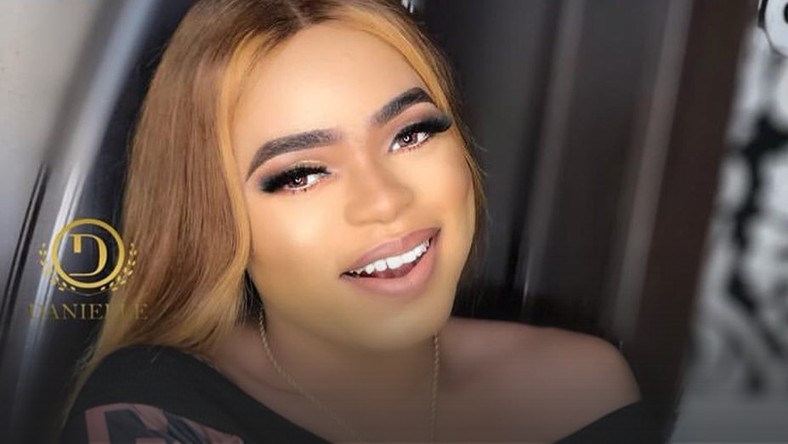 It is an unprecedented gesture which his fans would definitely enjoy!