It's day 11 of the 2019 BBNaija "Pepper Dem" reality show and finally, we have the first fight among the guys in the house. As we all know all the fights in the house ever since the show began have always been between the ladies, but this morning, Omoshala and Sir Dee have given us a different spice.
While rehearsing and deliberating on their Thursday night presentation, Omashola and Sir Dee got into a heated argument and they started shouting at each other and exchanging words.
Some of the housemates tried to calm them down and make peace reign. While that was going on, Diane who was lying down beside Sir Dee was also seen trying to calm him dowm as she rubbed her hand gently on his chest. Afterwards, she placed her head on his chest and was still rubbing and patting his chest.
Watch video below:
Diane calms Sir Dee down as he engages in heated argument with Omashola #bbnaija #bbnaija2019 pic.twitter.com/MglqYcmvOG

— Kokogirl (@therealkokogirl) July 11, 2019
This act of hers has got people wondering what Diane is up to because many have been confused about who she is really interested in among Sir Dee, Nelson and Tuoyo.
Even though these days, we noticed she has been closer to Sir Dee that the two other guys, so we think her attention and feeling is now tilted to Sir Dee and no longer Tuoyo or Nelson.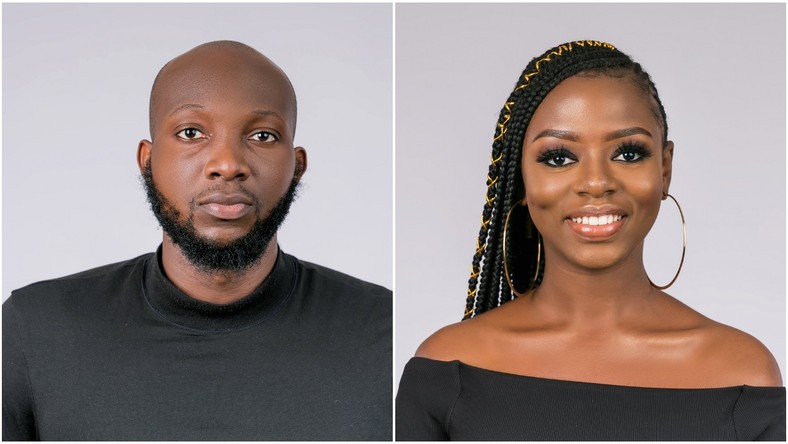 Some people still feel she's confused though, and others even call her a sl#t. But whatever it is, we hope she fully makes up her mind and sticks to one guy and we also hope that whomever she decides to be with also has same feelings for her.
Kindly share your comments on this in the space below.