Nigerian gay rights activist stunned social media with his dress which has got a lot of response and comment from social media users. Check the photo here.
See how Nigerians reacted below;
@onexa;
"Oloshi omo Oloriburuku omo ale jati ja ti".
@de_tutu;
"Ki re? Even as a woman gan this one bend me ooo".
@uncommonmimi;
"This is proof of God's mercy and love for mankind. We dey fail steadily, but He is slow to anger".
@chizobaekwozor;
"Do you please have a mirror in your house".
@invisiblethreat_;
"Bisi!!! Ki le leyi ? 🤣".
@purplemango2 wrote;
"Pls what's on his head?? 😢😢".
@eaeventsandservices;
"Don't bring this here, leave it for the foreigners".
@geembeeya;
"It's finished 🚶🏻‍♂️".
@amakachiselena;
"Disaster"
@ohluwasheunplenty;
"Low budget Billy porter. They kinda look alike though".
@drink_water808;
"See how person be like vomit 😂 ugly ass MF".
@queen_lizzy17;
"God abeg no let me born wetin I no go understand later 🤦‍♀️🤦‍♀️".
@linanednwoko_official;
"Their looks say it all".
@elsaibok;
"Fada lawd".
@realestedogirl;
"😂😂😂😂 Brother wey mumu"
@tessyadebowale;
"🙄🙄"
@sharozzy;
"What a disgrace".
@poptypinz;
"Inside life 😭😂"
@olas_platinum;
"Ewu".
@kayunstoppable;
"🤦‍♂️🤦‍♂️🤦‍♂️"
@chy_delicacy wrote;
"Ana eme".
@kiddo_beauty_concept;
"Craziness".
@Oyewoadeola;
"Real style".
It would be recalled that Bisi Alimi who has always own to been gay made a statement that straight men should feel excited when they encounter a gay person who shows interest in them.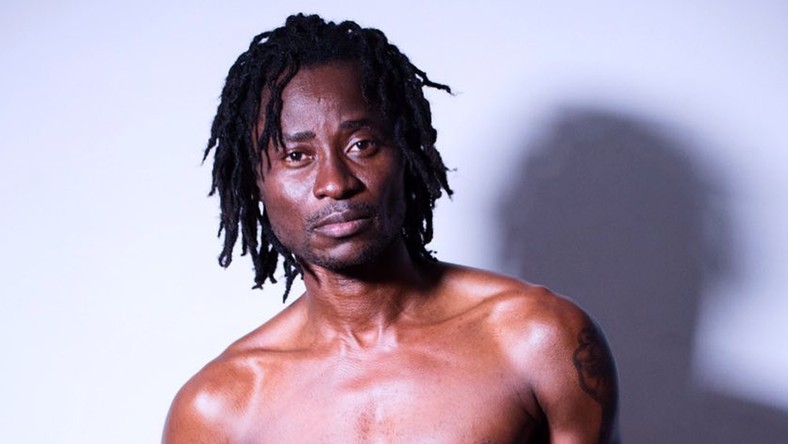 Bisi mentioned this on the 11th of January, 2019, in a post on Facebook. In his comment, he distinguished gay men as a group that devotes time to personal grooming. For this reason, straight men should be flattered when patronized.
"You should count yourself lucky if we do," .
In November 2018, the gay rights activist made a statement following the backlash of his comment "no shame in selling s*x".
According to Alimi, the desire to do so should not be subjected to any criticism but this is hardly the case.
 "I strongly believe that men and women who want to sell sex should know there is no shame in it.
"We should never forget the law of demand and supply. We all pretend as if our everyday sexual interactions are not transactional.
"Even the simple desire to have sex for pleasure, baby or power is situated in the 'prostitution', the human desire to seek pleasure of an end result," Pulse gathered in the chat.
Bisi Alimi gained international attention when he became the first Nigerian to come out of the closet on television.
What do you think about this? Please share your thoughts with us below