There's nothing more beautiful than a mother's love and after winning the Best International Act at the 2019 BET Awards, talented singer, Burna Boy has proven to Nigerians and the music world that his mother makes his music better.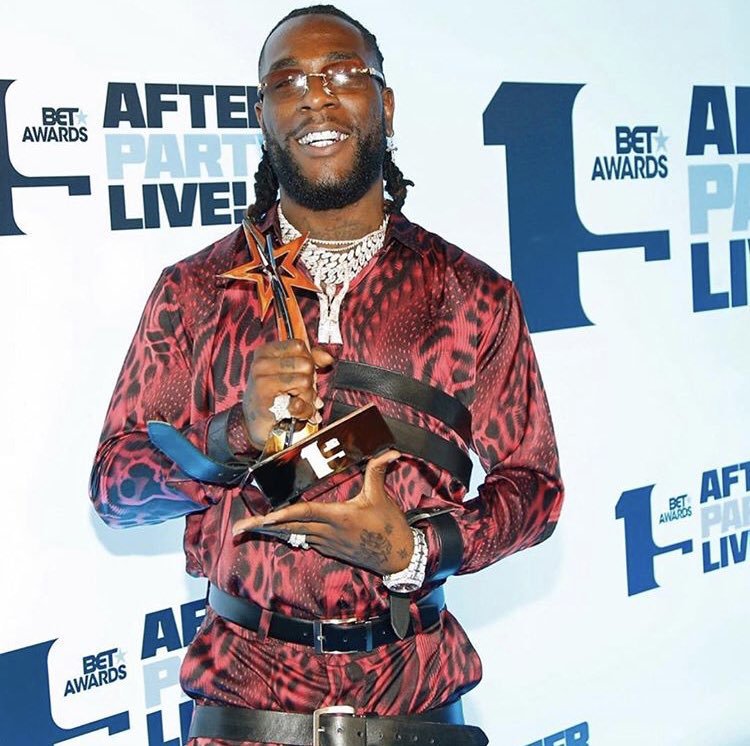 Not many successful entertainers today can boast of having the full support of their parents to pursue their dreams. In early 80's in Nigeria, there was the stereotype that actors, musicians and comedians are never do wells but time and success has proved this notion wrong. Nigerians have been enthralled by music genius, Burna Boy. The star has churned out several hits in just a few years and has practically become one of the biggest musicians in Nigeria.
We haven't lived up to half of 2019 yet and Burna Boy is already making headlines. Why, you may ask? It has to do with his mother, Bose Ogulu, who doubles as his business manager both on the local scene and on the international scene and is the daughter of Benson Idonije – who was legendary Afrobeat singer, Fela Anikulapo Kuti's first manager.
If there is one thing we are certain  about Burna Boy's mother, it is that she is a firm believer in Africa and her son's music. It is also clear that the woman who some argue was Fela Anikulapo's dancer is a radical believer in the African spirit that Fela preached.
On the morning of June 24, 2019, social media woke up to the news that Burna Boy had won the Best International Act at the BET Awards in Los Angeles. He beat five other contenders that included compatriot, Mr Eazi. Others were Aka (South Africa), Aya Nakamura (France), Dave (U.K.), Dosseh (France), Giggs (U.K.) Although, the Nigerian singer was a no-show at the event held at Microsoft Theatre, he was represented by his mother cum manager, Bose Ogulu.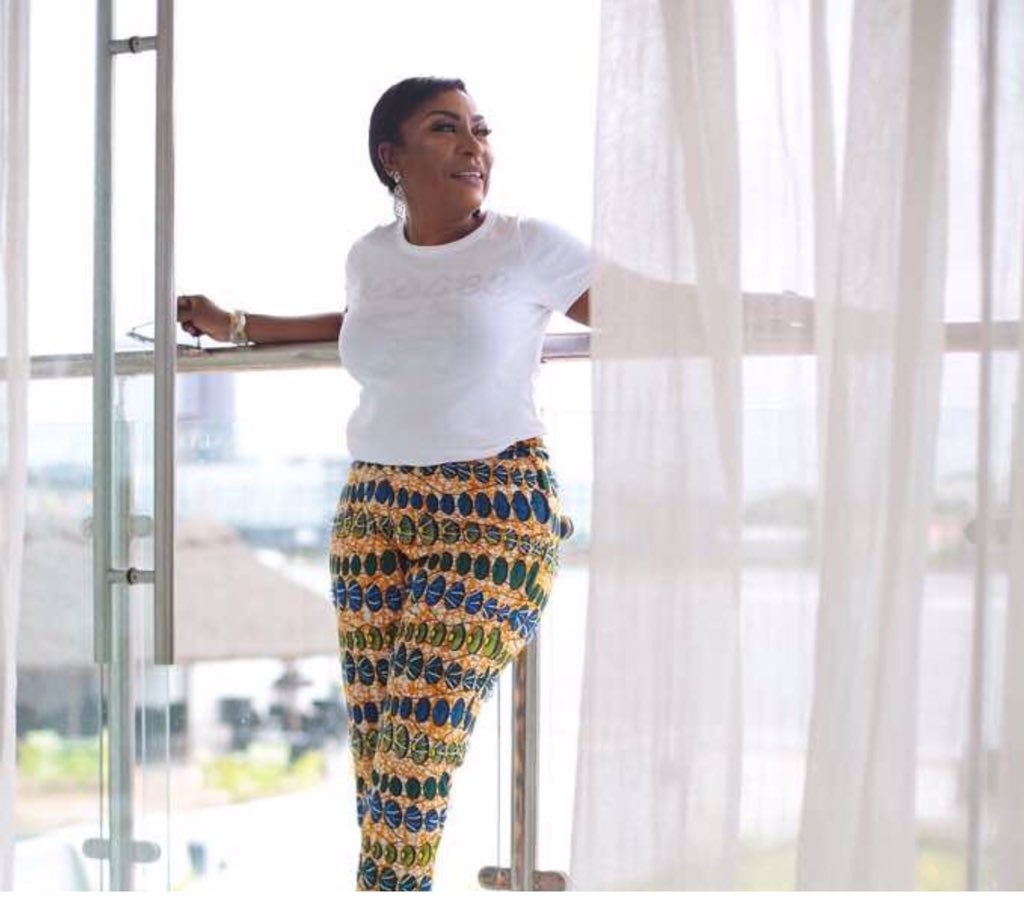 She had walked gingerly to the stage and announced that she had a message from her son, saying, " Please remember that you were African, BEFORE YOU WERE ANYTHING." Wow, such deep words! She even got a standing ovation from the crowd. What a mum!
ICYMI: The moment @burnaboy was announced as winner of the @betawards Best International Act #BETAwards. Big love mama Burna ❤️ pic.twitter.com/EPJXlqNkc7

— MTV Base West (@MTVBaseWest) June 24, 2019
The woman became an internet sensation immediately after she surprised Nigerians at the awards show with those words. The mother and son give family love a new meaning, surrounding each other with so much love and happiness.
View this post on Instagram
Funny enough, this isn't the first time'Mama Burna' would be trending massively on social media. Recall in January 2019, the Soundcity MVP awards  held and Burna's musical prowess was highly celebrated, seeing as he won the awards for four categories.
However, the music star had not been available to receive his awards but his mother was present to do the honours, representing him at the event with just the right type of energy. Walking to the stage at the Eko Convention Center, Victoria Island, Lagos, to pick one of the trophies, his mum was accompanied by three escorts who observe from behind her lively entrance.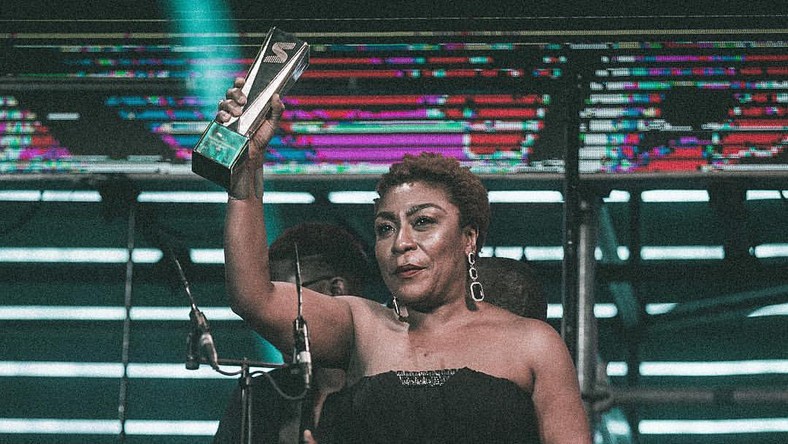 She had wowed the fans with her fun loving and energetic display on stage as she told the audience to expect more madness from her son in 2019. It was quite obvious that she is very proud of his achievements. In her speech she said "Thank you for enthroning talents tonight. Thank you Soundcity. Burna is out of the country. He asked me to personally be here. I should be asleep by now but I am glad I came. Thank you the fans who have hung around through thick and thin. Thank you for 2018. 2019 — expect more madness."
Watch this epic moment of Burna Boy's mum aka, Mama Burna walking up to #SoundcityMVP
Awards stage… 🙌🙌🙌🙌 pic.twitter.com/EOYN4Ha6Nx

— Christian C. Ozor (@ozorcchristian) January 6, 2019
Talking about her massive support for his career, in March 2019, Bose Ogulu, had revealed that a prophesy had been given to her a long time ago that her son; Burna Boy would become a music superstar and a wealth personality. She revealed while the singer was in secondary school, he had a music band that performed at school functions and that there was a particular day after a performance by him and his band, the school's music director walked up to her to reveal that her son will become a superstar in future and a rich man.
She said; "…and then his school set up a music band and they performed at school functions and erm…one of the directors of the school called me towards the end of his secondary school and was like, Mrs Ogulu, your son is going to be a superstar, i was like what…really? He said mark my words he's going to be very big, very rich, get ready for fame and fortune."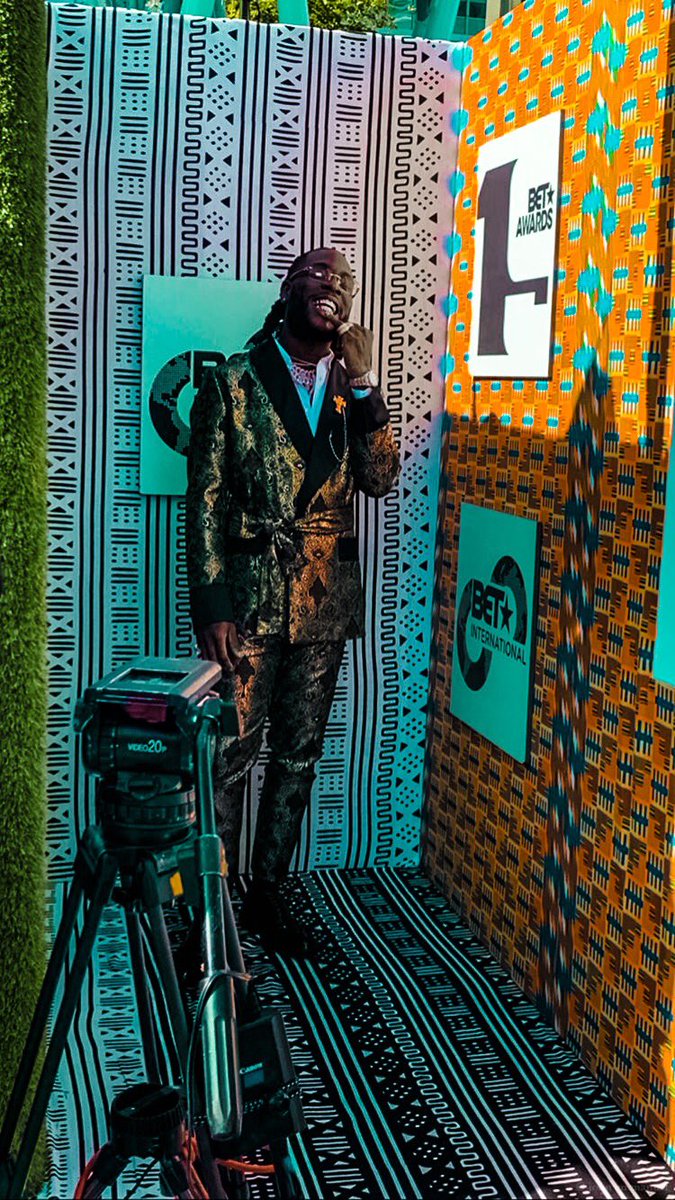 What awesome love and massive positive reception he has from his mum! Her deepest desire was to see her son fulfil the prophecies and that fueled her to do all she could for her son to see his dreams come true. Her sacrifice paid off; now her son is in a position where debt isn't a worry, money isn't scarce, and she's been able to enjoy the fruit of her labor.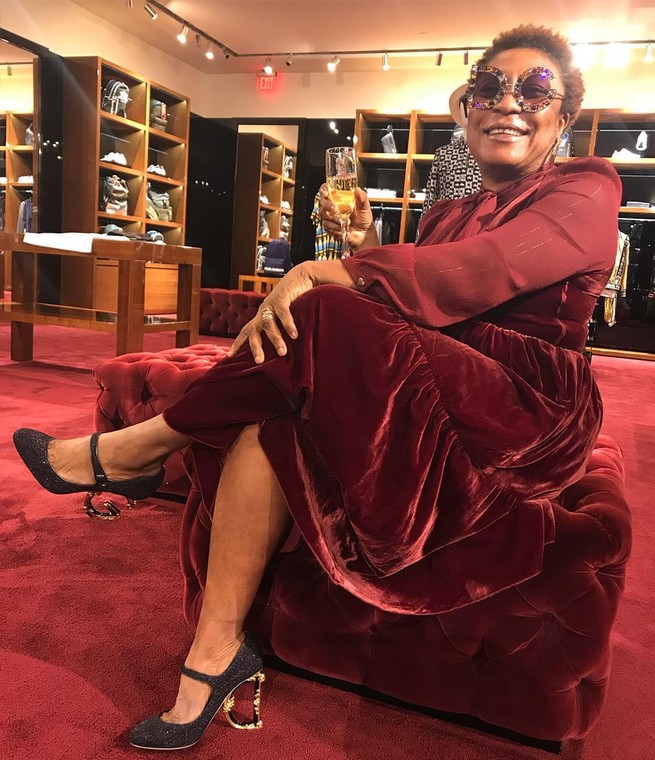 Burna Boy has proven that sometimes, the best thing a parent can do for a creative child is to give them the space to create. It's a small gesture but could be more important than any money or connections.
Of a truth, it hasn't been rosy for mother and son. Recall that in 2014, Burna Boy had fired his mom from being his manager, saying it was time for her to be a mother. A few months later, he had written on his Twitter account about his excitement to have his mum back and deleted the previous tweet he posted. One thing that was noticed was that his career took a dip after the sack and when she came back as his manager, his ascension began. Coincidence? Honor your parents!
Burna Boy once sacked his mom and his career took a dip, maybe coincidence!
She came back as his manager and his ascension began, still coincidence? Honor your parents!#BETAwards #MondayMotivation pic.twitter.com/Z5IOhqtgcZ

— Slay Papa 🍒🍷 (@TweetAtAustin) June 24, 2019
As you can see, a simple, unselfish decision to support her son impacted his music. Bose Ogulu saw the artiste in her son. Call it a mother's intuition, but she knew there was a creative spirit buried deep inside him. She went above and beyond to nurture his creative side. Burna Boy, the African giant, doesn't happen without her willingness to surround him with inspirational forces. She wanted to see her son prosper as an artiste, she saw that future for him and made sure he stayed on a creative path.  He got the backbone that helped him get to where he is today.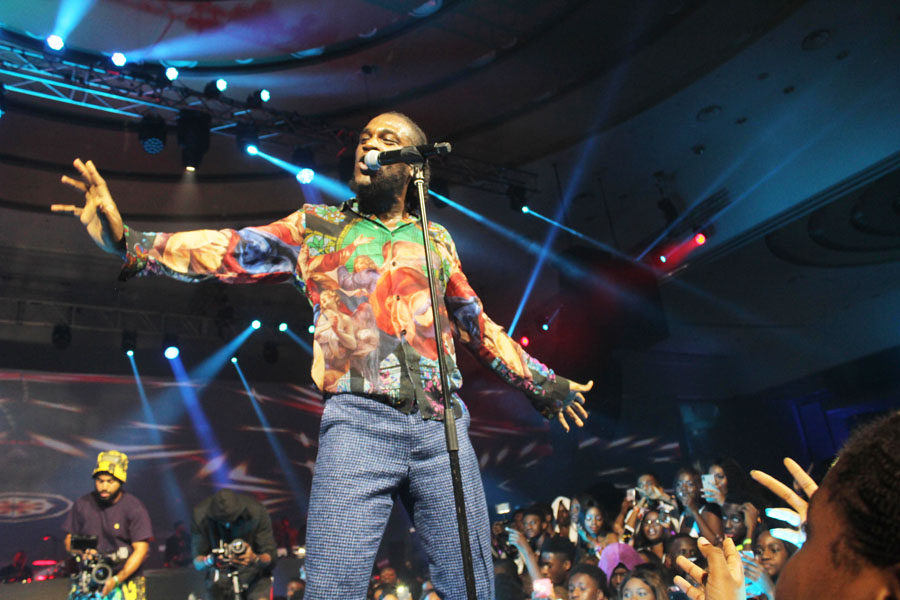 The life of an artiste guarantees no success. You can try your entire life to "make it" in the creative field and only make enough money to buy a few happy meals. I understand parents who push their children to seek opportunities in fields with more stability, but I also understand that those fields aren't for everyon. That's why we have to appreciate the parents who go the extra mile to do all they can to support their children's dreams. Those parents are the true unsung heroes of the music industry and all creative occupations.
Chasing your dream is a little bit easier when there's someone with a hand on your back, pushing you to go further. Be thankful if you have that encouragement, that support, that love.