Slander and Libel against anyone including political entities especially if they are untrue are criminal offences and on such grounds, the Nigerian musician based in Northern Nigeria was made to face the law for slandering the present Governor of Kano state, Nigeria.
As reported by Legit news, a singer identified as Mohammed Yusuf aka AGY bagged 2 years in jail for slandering Governor Abdullahi Ganduje in a song that has reportedly gone viral. Yusuf was said to have been arrested and arraigned before a magistrate court.
The singer on Wednesday, June 19 was found guilty of three-count charges of releasing a music single without the due approval of the Kano State Censorship Board, releasing a music video without obtaining the same approval and defamation of the character of the incumbent governor of the state.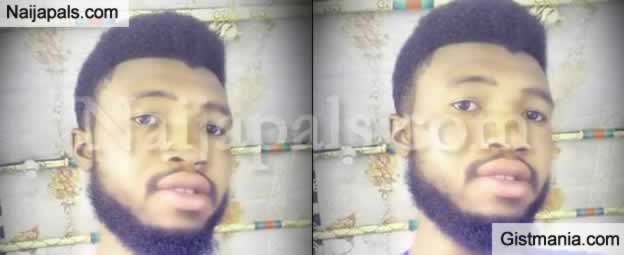 His contentious lines went thus: "Kano governor has already turned blind, I swear what you did is hurting us, For lucre, governor is more than a thief. For lucre, governor can sell out Goggo."
The prison sentence got the attention of the national president of Performing Musicians Association of Nigeria (PMAN), Pretty Okafor who unfortunately was handicapped as he claimed that the singer mentioning names in his song put him in a disadvantaged position.
Now the big question, should this singer be prosecuted for speaking his mind through music? In Nigeria's music history, the likes of the king of Afro music himself, Fela Anikulapo Kuti can never be forgotten. From Fela's 'Zombie' to 'V.I.P Vagabonds In Power' Fela's music has always addressed the ills of the society.
For this Fela was disliked by politicians but he didn't deter in his fight against corruption through music. Well, we all know what happened afterwards; he was sent to jail for slander on several occasions but still, the music advocate made an Icon of himself as he is still celebrated today and serves as a major inspiration to many big names in the Nigerian music industry. Now that's where other Nigerian musicians come in.
TUFACE
We all love his unique vocal skills, his lyrical prowess and the ever-ringing melody he gives to every song he sings but one major stand out quality about Innocent Idibia is the fact that he never ceases to sing about the ills in the society. The one-time lead singer of the defunct, Plantashun Boiz who went on to become a global sensation has dropped hits such as 'For Instance', and 'E be like say', which are being held up high as proof that a singer is a man for the people though his lyrics were not directed at anyone in particular.
These tracks came through on his debut album and marks the earliest parts of 2face Idibia's activism. A song about inclusion and equality, the singer was pretty vocal about politicians in the second verse, which still remains a classic to this day.
FALZ
The son of popular Nigerian lawyer and human rights activist, Femi Falana SAN did nothing to mask his feelings about the Nigerian government through music. Folarin Falana, stage-named Falz, a young Nigerian lawyer-turned-rapper,  reminded millions of Nigerians of the legendary figure, Fela after releasing songs targetted at the government and other societal anomalies
In 2018 Falz released a controversial song 'This Is Nigeria', a cover version of American rapper Childish Gambino's This Is America. It became a hit with more than 10 million views on YouTube in a matter of weeks and was praised globally. In the United States, hip-hop star and entrepreneur P Diddy shared the video on his Instagram account, celebrating "artists changing the game"
The song, critical of corrupt political practices, places of worship and the security forces soon drew the anger of some institutions, such as Nigeria's Muslim Rights Concern (MURIC). A few weeks later, the National Broadcasting Commission (NBC) banned the song saying it had "vulgar lyrics". Many believed it was the government that executed vengeance through the NBC.
Starting off with troubles was not a setback. It was rather a trademark for which Fela, who was arrested more than 200 times, which sharpened the comparison from content to torment. Falz returned with his singles 'Talk and Moral Instruction' on his fourth album comprising nine tracks. The songs criticised politicians, corruption, police brutality, prostitution, social injustice and internet fraud. Prior to the album release, Falz held a school-themed listening party to explain the purpose and concept behind the album a step in the right direction that was applauded by fans worldwide.
LAGBAJA
Lagbaja spoke out in his music when he released a musical animation titled 'Suru Lere' detailing political woes as far back as 1960 and everyone understood without him slandering persons involved. As expected, the song became a hit.
Unlike Falz, Tuface and Lagbaja, veteran singer Charley boy released a song against the re-election of the current president of Nigeria, Muhamadu Buhari and was later on arrested even though it wasn't related to the song but a protest he embarked on tagged 'OUR MUMU DON DO' on the grounds of breach of public peace and harassment.
Though Falz and other celebrities mentioned above are still free to roam the streets, it doesn't put away the fact that Nigerian artistes need to be careful when speaking out on sensitive issues which in most cases involve the government and political entities. All the same, we must commend them for their effort in speaking the truth at all times