Best friends, Bobrisky and Tonto Dikeh, have always showed off how strong their relationship and love for each other is. Little wonder despite the various negatives experiences Bobrisky had over the last few days while in Abuja for Tonto's birthday, he took to his Instagram page to share a video of he and his bestie dancing with a captivating caption.
The besties, who are usually in close contact and have shared experiences, such as attending parties, hanging out at each other's residence. Bobrisky has described the actress as the type of best friend characterized by trust, and permanence. Sharing the video, he wrote: "After party. @tontolet when you look back and you are looking for someone to call a FRIEND you will always see me behind you. Even after life I will always remain your blood."
Recall that yesterday, a visibly embarrassed lady came out to recount the ordeal she faced at the hands of self acclaimed
transgender, Bobrisky. The unofficial paparazzi, identified as Kemi Bankole, took to Twitter to call out crossdresser, Bobrisky for
yelling at her at Transcorp Hilton where she saw him.
The unofficial paparazzi who called Bobrisky for yelling at her, disclosed that she saw him taking photos with Tonto Dikeh at the
hotel and wanted to get a nice photo of him. According to her, such act is not cool for a celebrity. She tweeted;
Bobrisky must have really had it with fans as just some days ago, the controversial Nigerian male cross dresser was spotted flying a bike in one of the busy streets of Lagos.
The transgender was quick to hide his face when he realized he was spotted. Giving his status, netizens found it rather unusual that the transgender would ride on a commercial bike since he's used to the lavish lifestyle of a prestige personality.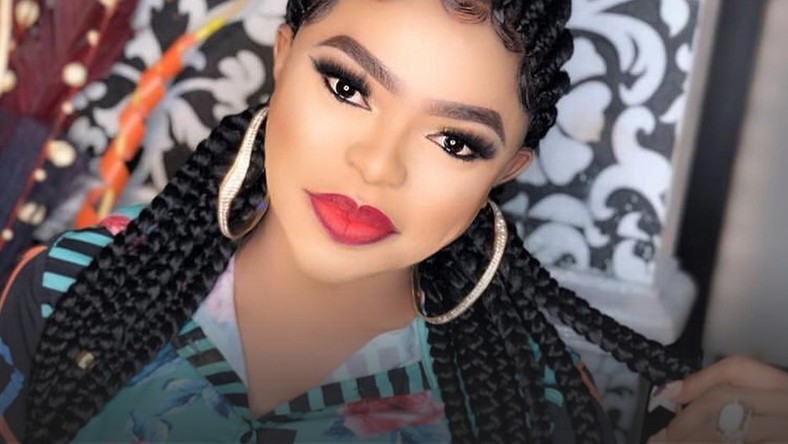 Shortly after the video trended online, Bobrisky quickly took to his Instagram page to react as he likewise shared a video of himself riding on the bike and revealed his reason for doing so. According to him, he was late for his flight and so he had to fly a bike so as to meet up.
During this same trip to Abuja for Tonto Dikeh's birthday, he was publicly embarrassed by an angry man. The Fashion forward transgender who was seen taking a walk in Transcorp Hilton hotel got an unusual surprise the man who is obviously against the idea of a man identifying himself as a woman.
The angry man rained curses on Bobrisky as he walked passed the hallway. He insulted him severally on the grounds that he identifies himself as a woman. He said; "You dey see am as rubbish ? Bobrisky. Boy where dey do like girl? Your Fada."
While ignoring the man who recorded the incident, Bobrisky shocked Nigerians by doing nothing. Nigerians have been trated to some rants by Bobrisky before, though this is usually done via his Instgaram account. This just goes to show not all barking dogs bite. The travails of the Nigerian male barbie are enough to fill a book, yet, Bobrisky continues to live his life to the fullest regardless of what anyone thinks.
Please share your thoughts on this with us in the comment section below.