Real life can be more weird, funny, or terrifying than any movie. Think mob movies feature some crazy personalities? It turns out music sensations, Wizkid, Tiwa Savage and many other famous Nigerian celebrities have all had terrifying run-ins with crazed fans at some point in their career.
Fans love their idols and some are just angry about certain characters they played in a movie and can't wait to take out their revenge on them. In the case of some Nigerian celebrities, we have witnessed an unusual display of undying love from some fans as some even go the extra mile on the path of allegiance.
This trend of obsessed fans going after their favourite celebrities either for good or bad reasons has gone viral in the Nigerian entertainment industry. Several cases of certain celebrities almost getting lynched by fans have been recorded and we can't help but wonder why the entities involved have not taken drastic or should I say, more significant steps to boost their security state.
In 2014, music sensation, Wizkid got the shocker of his life when die-hard fans mobbed him at comedian AY's live show. Another case of a mob attack was reported when Wizkid fans followed him tirelessly to his hotel room.
Years later, in 2019, music diva, Tiwa Savage narrowly escaped a mob attack at a beach in Lagos. The Singer who went to the beach with her friends, escaped the attack when she was about leaving the said beach in Lagos. On sharing how the event panned out on her insta story, she wrote;
"IT'S ALL LOVE, BUT IT GOT A BIT CRAZY YESTERDAY DAMN
A month ago, popular Nigerian rapper, Yung6ix was attacked by hoodlums at Alpha beach Lagos. He was said to have been accosted by thugs at Alpha Beach road in the Lekki area of Lagos state. An eye witness divulged that people around the area had initially thought the hoodlums were just supporters who wanted to show the celebrity rapper fan love.
However, the situation took a turn for the worse when they snatched his chain and manhandled him. According to the rapper, Yung6ix shared a post on his Instagram story in which he disclosed that he just wanted to show love. On the 10th of June 2019, popular singer and lady magnet, Kizz Daniel got his share of 'fan craze' as he was almost mobbed by fans while shooting a video of his new single titled "EKO".
Also, joining the list of celebrities recently is Nollywood actress, Toyin Abraham who is reportedly pregnant. The actress got stuck with 'fans' who at some point started to request for money. The door was wide open and the video showed how close the fans were to Toyin. Should she be worried? Watch video below:
In time past, celebrities in foreign countries, particularly America have recorded countless number of 'near-death experiences' courtesy of loyal fans (though some hide under the guise of loyalty). Popular actor,  Steven Seagal who is known for action movies was once attacked and this time it was by gangsters.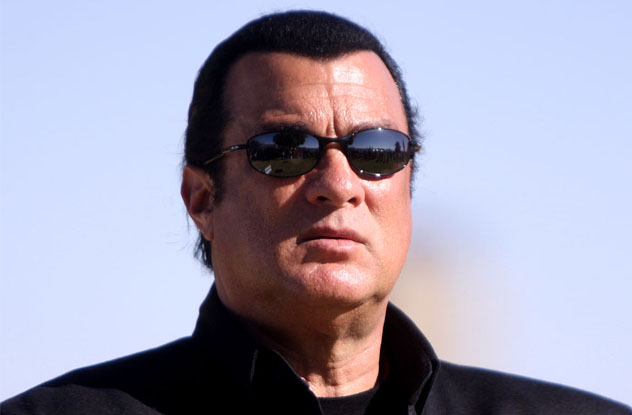 In 2001, the FBI was carrying out surveillance on the Gambino crime family when they heard something very strange. The gangsters were laughing about one of their extortion victims, calling him a wimp who didn't live up to his tough guy persona. That person was Steven Seagal.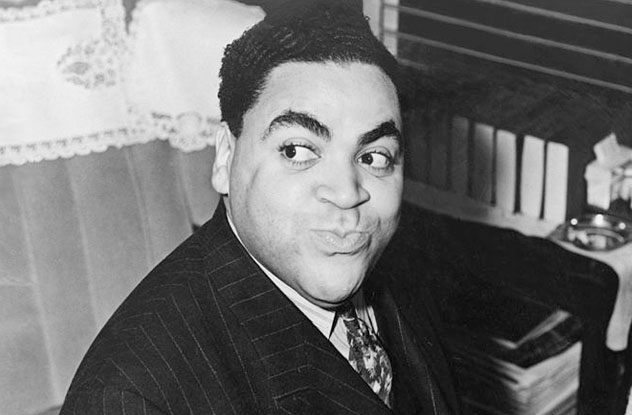 Another incident was that of popular actor, Fats Waller who playing at Chicago's Sherman Hall when somebody nosed a pistol into the small of his back and forced him into an idling limousine. He was driven to another location, put in front of a piano, and told to play. Waller had no idea what was going on but figured he was more likely to survive this weird situation if he obeyed.
Let's get things straight, as much as we love our celebrities we need to embrace the reality that these entities are humans and that not everyone who surrounds them is honest enough to come close. Many of these so-called fans want to steal,  molest or even kill these individuals. This should be a major cause for worry among our present-day celebrities and the need to take extra measures while maintaining a steady relationship with their fans is important. Clearly, the 'bouncers' or the barricades set are not enough to ward off some 'attackers' indoor and outdoor.
AT HOME: We understand that some of these celebrities love their privacy and they tend to relax when it comes to home security but the truth is that somehow, someone somewhere always manages to trace them to their homes. This has led to some cases of burglary, death and even kidnap and no one ever wants to be found in such a terrible situation. I recommend that as much as celebrities love their peace and quiet in their comfort zones, they need to increase security presence in their homes by embracing more technologically advanced methods and employing more personnel.
AT EVENTS: Honestly, there is really nothing like too much security. We have witnessed how some of these famous entities get trapped in the midst of these 'fans' and the unthinkable happens. We've seen where some managed to bypass or struggle pass security and run towards the celebrity in question. Some even come armed and by the time it is discovered that they are probably mentally disturbed, the deed would have already been done.
My advice, keep a reasonable distance from the fans. If you must have direct contact with them as a celebrity, tell one of your security aides to check first before bringing the fan to you. You can't afford to show love to everyone, a simple wave will do. If you're concerned that people will complain, you need to understand that as a human being, your security comes first irrespective of what anyone thinks.