Rape is such a travesty, any form of sxxual assault to be honest is a serious crime, but it still keeps happening in our societies even to our favorite celebrities. One of the best way to get through the pain that it causes is to speak out. Well that's easier said than done. But those who have gone through the fiery burns that sxxual assault brings have spoken about it and it seems to have some healing effects.
Statistics of rape cases in Nigeria are growing daily and at an alarming rate. According to The Founder Of Women At Risk International Foundation WARIF, Dr. Kemi Da-Silver Ibru,  "In Nigeria today, the statistics tells us that one in four girls by the time she reaches 18 would have experienced at least one form of sxxual assault. We are over 160 million and half of the population are women, and half of the women are under the age of 24, that's 10,000 girls everyday that are survivors of this horrific crime.
10, 000 girls raped daily is a fact that should immediately evoke emotions, what will the future of these girls be like. So many victims of sxxual assault, never fully recover, one would want to ask the question "Out of these 10, ooo girls, how many will survive and live good lives?" No one is exempted, it can literally happen to anyone and at any point in their lives. Some of our Nigerian celebrities have at one point in their lives experienced this unfortunate crime and have been brave enough to share their stories.
The beautiful thing about these stars coming out to share their stories is that a lot of young girls look up to these celebrities, from their hair, to their shoes, their carriage and persona. We all have that one female celebrity that we admire. Knowing that they struggle in a similar way we do, and have faced situations that we may currently be facing is a beacon of hope. If she passed through this and made it this far in life, then I should be able to as well. It means life isn't over. I would be sharing some of their touching stories below
1.Lola Omotayo
Lola Omotoyo, now Peter Okoye's wife, shared her story of how siuohe was sxxually abused at age 14 by a priest while she was still in secondary school. She last shared this heartfelt story with  a group of young ladies at an event. I'll share her experience and how she managed to pull herself back up.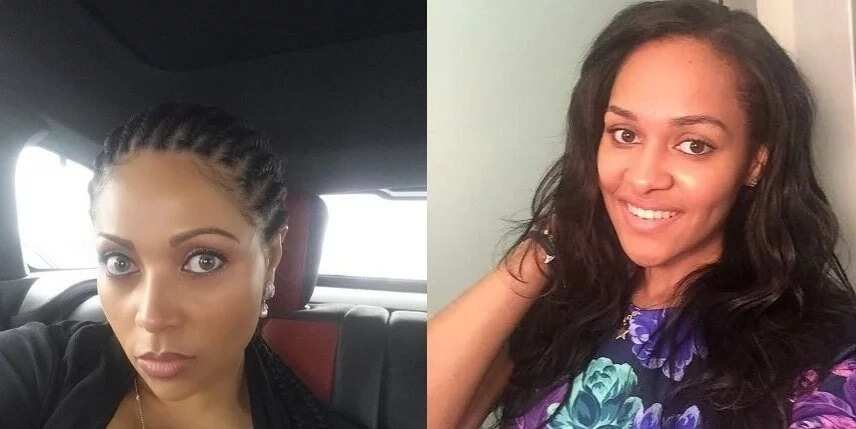 According to Lola Omotayo, when she got molested by a catholic priest, she blamed herself. Something most victims do, she was ashamed and didn't tell anyone. She carried that guilt and bitterness for several years, she hated herself and became a very angry person. After the incident happened in school, she became intentionally rebellious, trying to get herself expelled so she wouldn't have to see her rapist. All the while dying in silence.
She then got into an abusive relationship in the university and her boyfriend would beat her in public places. Eventually she told herself that something had to change and she focused on her education, her career and loving herself.
2. Rita Edochie
Rita Edochie's own experience happened when she was much younger. She was raped while she was still in primary school and ended up pregnant. When the incident happened, she also didn't tell anyone, she had very strict parents and didn't know how her mother would take it.
Eventually her mother found out that she was 7 months pregnant. Her mother was even a friend to the mother of the rapist. Her mother chose abortion as the immediate solution but she protested and her mother listened. She gave birth to her child and her mother raised the child, while she went back to school. That's such a traumatic experience.
The actress now encourages parents to listen to their children and hear out their complaints before making certain conclusions and decisions about their lives.
3. Foluke Daramola
The yoruba actress lost her virginity to rapists. She has turned her bitter experience into a cause as she now owns an NGO in Africa called Action against Rape and continues to speak out against it.
Her first introduction to sxx was rape at the hand of one of their tenants at the time. They were quite close, in an elder brother- younger sister type way and he took advantage of that relationship. She also kept quiet about it when it happened. It affected her psychologically because she had aimed to keep her virginity till her marriage
4.  Ice Prince
The Nigerian musician was sxxually assaulted at the age of 13. This case is special because a lot of people refuse to admit that even males go through sxxual abuse. In fact, male children are sxxually abused almost as much as female children. All it takes is one predator who is ready to take advantage of a vulnerable person for their own personal pleasure. SCUM HAS NO GENDER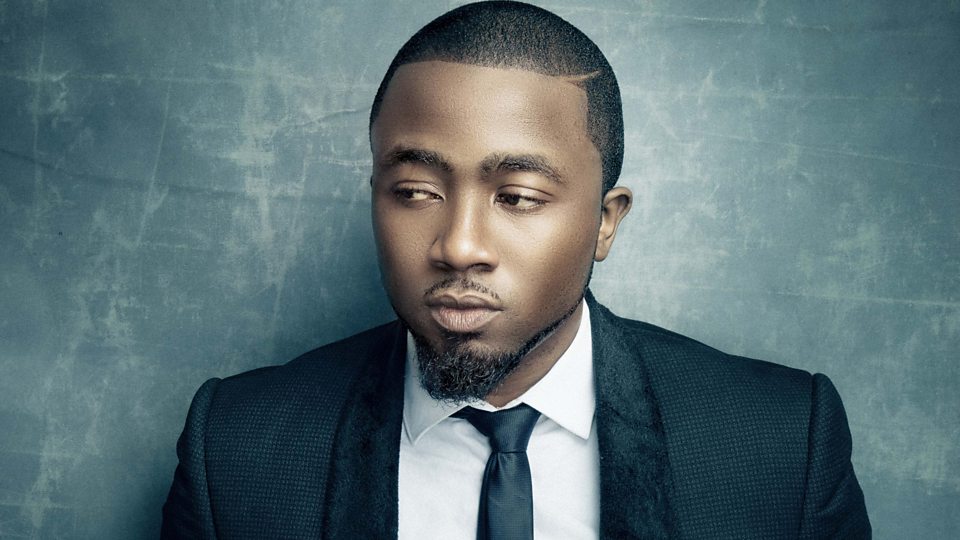 Ice Prince started singing in the choir when he was 15 years old. It was a bitter experience for him, especially because the rapist was like an aunty to him. She was a neigbour who came into his room and forcefully had sxx with him. He recounted that he was very scared and it felt like hell. Now he views sex as over rated. Someone came and stole his innocence but he's a better man now and can admit the wrong that was done to him.
A lot of people are of the opinion that male children who get molested actually enjoy it, but that's wrong. Rape is rape, and sxx should always be consensual.
5. Calabar Chic
On her 28th birthday, Instagram comedian Calabar Chic opens up about being sxxually abused at the age of 14. At that tender age, she was raped and became depressed, she suffered several panic attacks after the traumatic event. She also didn't let it overtake her life, even though she admits that suicide felt like an option at some point in her life.  but she picked the pieces of her life and moved on! The decision really is up to you to understand that bad situations now, doesn't mean bad situations forever. It will get better.
I also believe the government has a huge role to play in curbing this epidemic in our society. Apart from victims themselves taking the initiative to redeem themselves from the psychological and emotional bondage that rapist put them through, the government should be called upon to establish some organizations that can handle these kind of situations in the appropriate manner, by giving counselling and protections to these people when they speak up
Although there are already laws that penalizes the rapist , it should be stricter. The government needs to step in in  and protect its citizens because Several people are dieing in silence and something must be done about it.
Recall the woman who was being gang raped by five men while they filmed with their mobile phones. She was in so much pain, she kept shouting "Kill me, kill me, you people should just kill me,"  The crime was believed to have taken place at a private off-campus hostel near Abia State University, Nigeria, in August 2011.
Even though the inicident went viral, the authorities and the government were silent on the matter. The authorities' initially dismissive response to the rape video fuelled the outrage. Assistant Commissioner of Police J.G. Micloth stated that after watching the video, he had determined that the victim had not resisted, nor could the suspects be identified from the "legs shown in the video amongst 70 million males in Nigeria."
The only positive reaction by the authorities came from Minister of Youth Development Mallam Bolaji Abdullahi, who described the rapists as "decadent and barbaric" and urged the authorities of Abia State University (ABSU) to investigate the crime.
WE NEED TO DO BETTER!
Lastly, To the victims, it is not the end of the world, you have a future that is brighter than what you can see now, no rapist should steal that from you as well. No matter how bad it feels, there is a light at the end of the tunnel.