There has been an on-going war between actors IK Ogbonna and Tonto Dikeh, which seem to have intensify after the actors went as far as throwing heavy jabs  at each other, and have taken a whole different turn entirely  yesterday May 22nd after the actress included his name in a list of actors that should not ask her new boyfriend for money.
Aggrieved by this, the actor did not take the call out likely as he took to his social media handle (Instastories) to shade her, and Tonto as expected fired back at him with an heavy response. See both of their posts below;
IK Ogbonna  replied Tonto Dikeh, after she claimed that his ass is leaking in response to his post of being a dog who needs a bone.
Nollywood actress Tonto Dikeh reply back;
Recall, Tonto Dikeh recently warns IK Ogbonna to back off her business. The movie star made this known via her Instagram page on Thursday, May 2, 2019, while reacting to comments credited to IK Ogbonna. IK Ogbonna had taken to his Instagram stories to share a post where he talked about the consequences that will face someone's son after trying to get cheap publicity on social media.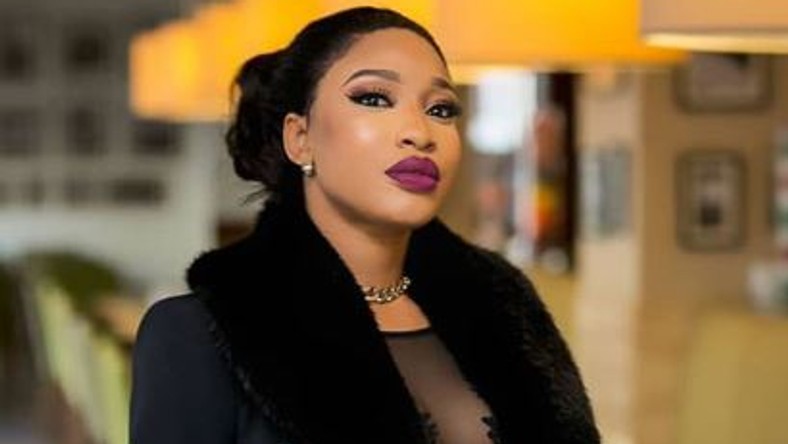 "While breaking the Internet think of you pikin," he said. "To whom it main concern," he concluded. Trust Tonto Dikeh as she went on to warn the actor to stay away from her personal life because he wouldn't want her to dig deep into his own affairs.
@ikogbonna Think about your son and how this fallout will affect him!! Cause I am a no hold back kinda sis my brother!! #E go bad #cause I don wan talk since you sue that girl but I just calm #My own is I will sue you back and demand for your butt x-ray #Dont play with me ik. And IK don't EVER mention my son again. #POST AND DELETE IN 1HOUR," she wrote.
We also reported earlier that Tonto Dikeh who disclosed that she now has a new man, warned 2Face and her colleagues from begging him for money or risk getting messed up.
The actress who went ahead to highlight names of Nollywood actors and actresses who might come around her new hubby to beg for aims and money. According to her, disgrace will befall them as she ensures that she would shame anyone who dares her. Noting some of the prominent names she mentioned along side the post was Ik Igbonna, Annie, 2face, Eniola, prasie, juju.
What are your thoughts on this? Kindly leave a comment and don't forget to share
(unclesuru)