From what we just witnessed on Davido's Insta Story, the singer has plans of breaking the bank for yet another luxurious diamond neck-piece.
The singer took to his Instagram Story to share a picture of a conversation he had with famous American jeweller; Eliantte.
In the picture, Eliantte sent Davido a sketch of the neck-piece he intends to make for him and in a way that suggests an approval from the OBO, he responded to the diagram writing; "Lol, you save the best for me."
From the image above, one can easily come to terms with the fact that the neck-piece when made and delivered would be worth millions in Naira and tens of thousands in US dollars.
The singer also shared a video of another huge ring which he's yet to take delivery of. The diamond encrusted piece was made by another popular US jeweller, Icebox. It had the 30BG as lead inscription and OBO to the side.
It's safe to say Davido is indeed living the large life. As a popular musician, he is proving that it is possible to get just whatever he wants to go.
Few months ago, he showed off his newly gotten customised accessories. From the mere look of it, the jewelry must have cost a huge fortune.
The musician took to his Instagram page to show off glittering, diamond-encrusted accessories. These accessories consisted of a wrist watch, several hand chains, rings as well as custom-made pendants and gold chains.
These very expensive looking items which were flaunted by him was said to have been designed and custom made by a popular jewelry designer. Davido who was very happy with his purchase took to appraising himself and letting out exclamatory statements.
Even more, the 26-year-old could not keep calm. He promised to give out more such surprises in subsequent times. He said: "New twin @cartier set!! Im gonna drown yall niggas this year."
See photos of the jewelry set below: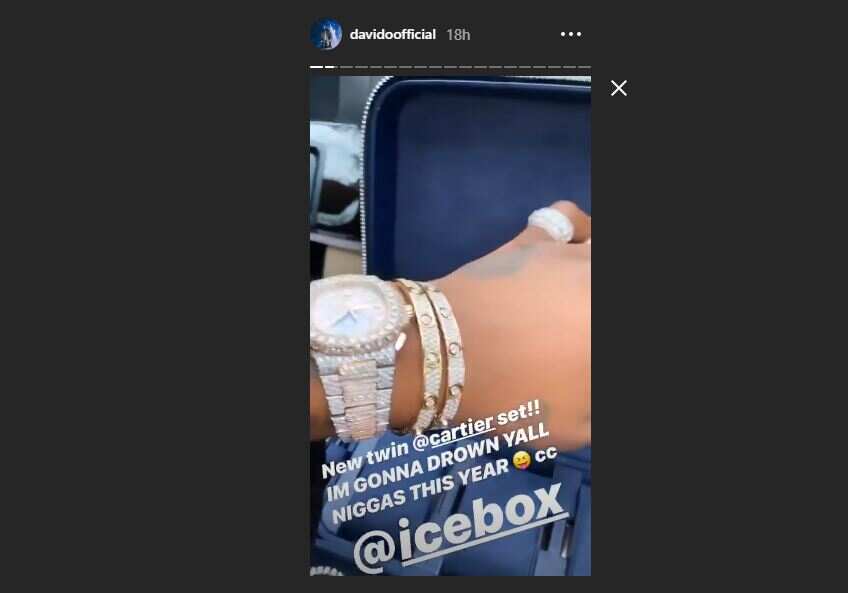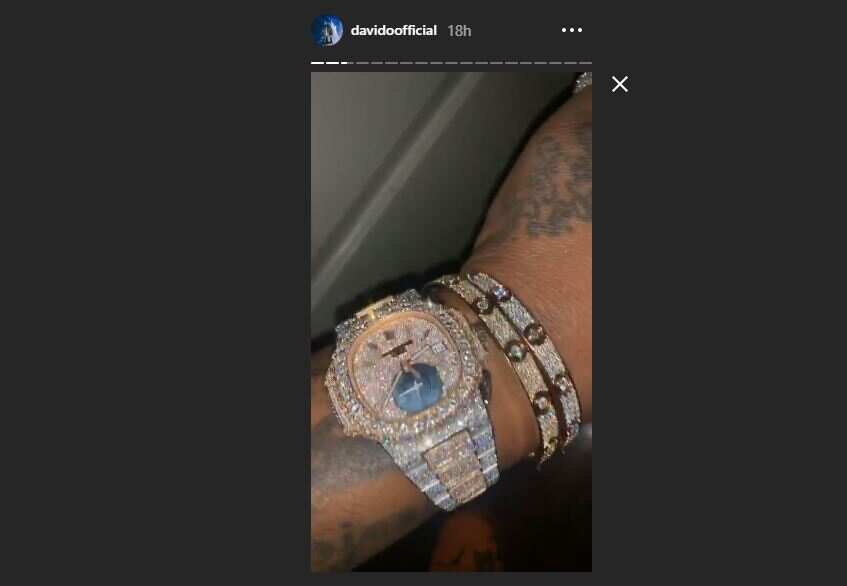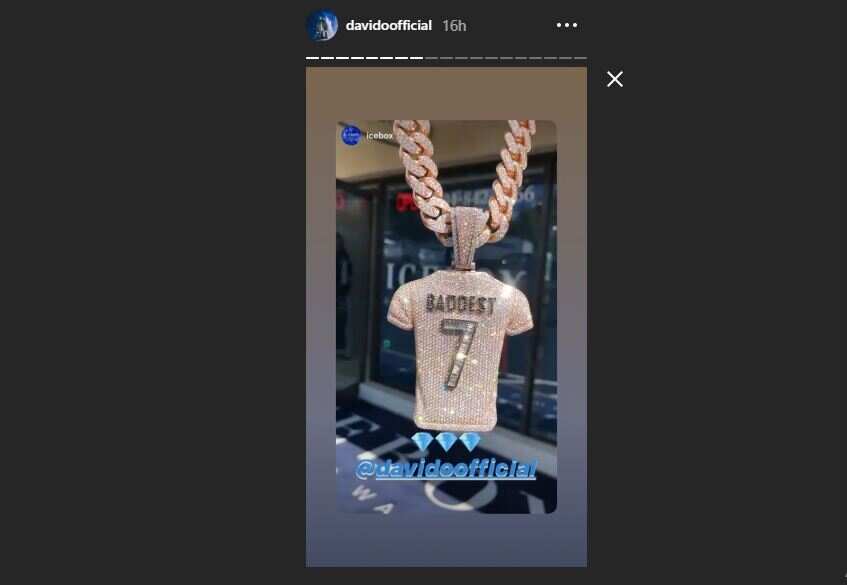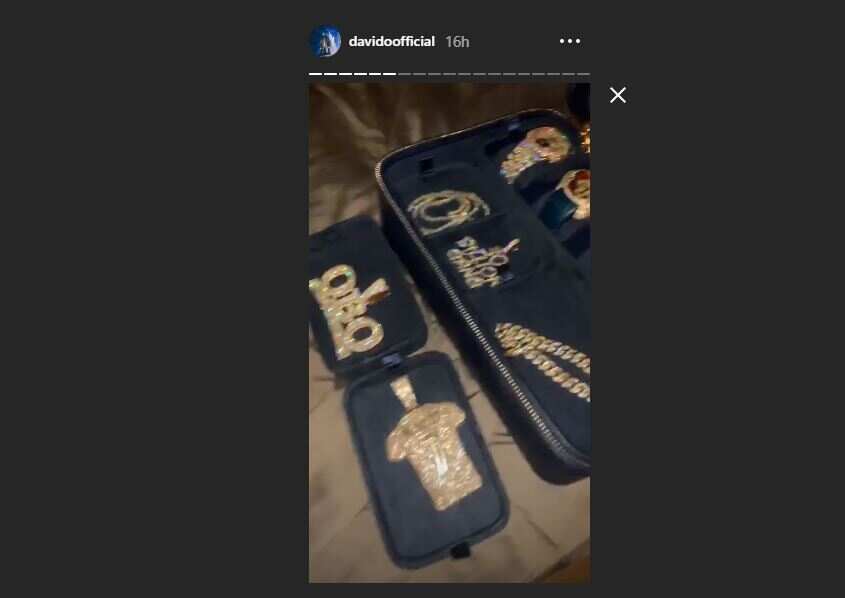 Also, see a video showing how Davido took to bragging about his new material possessions below:
Beyond this, the 26-year-old lady also shared a video showcasing wads of dollar bills. The money laid carelessly on a table. Evidently, it would seem that there was plenty where that came from.
See photo below..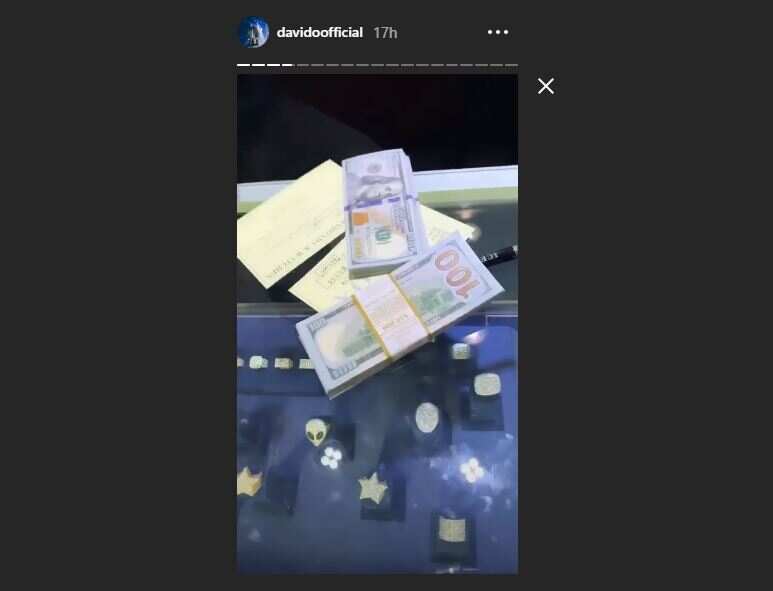 Guess by now its safe to say the superstar singer is a big time spender on jewelries.
Kindly share your thought sin the comment box below.