Son of Mike Bamiloye, popular Mount Zion movie producer ,Joshua Bamiloye has fired heavy shots at a lady who insulted his father's work in response to a tweet he made about a popular television series.
The popular television series is called Lucifer and it highlights  the devil in a  somehwat loving fashion, as an abandoned son who had to make it on his own. Joshua condemed the series saying it is being used by Satan to win souls to himself.
See his tweet below…
There's a show

Called LUCIFER

Azin the devil o lol

And you,

Knowing how captivating foreign series can be,

You still watch.

Now you LOVE the character; Lucifer,

Like Jack Bauer.

And somehow you think,

the devil isn't winning your soul over…

— Joshua Mike-Bamiloye (@jay_mikee) May 13, 2019
He added: "This tweet really exposes how bad things have gotten. Satan is far more smarter than we think. It's not just sitting around waiting for rapture to happen. He's turning as many hearts as he can to himself using MOSTLY the media. It's the easiest most subtle way for him."
"That being said, this isn't to scare us, but to remind us to stay vigilant, wise, keeping our hearts and spirit on what glorify God. We are more than conquerors in Christ Jesus."
Amidst several responses saying its not that serious and he was taking things too deep. A particular comment by a female celebrity identified asFola @Thefavoredwoman took the shade to the next level by dragging his father in. She said Mike Bamiloye makes low quality movies.
See her tweet below…
Your dad's poorly researched, badly scripted and low budget attempt at movies didn't do Christianity any favors either.

Y'all basically scarred people for life. https://t.co/FyJcavL2qD

— FOLA (@TheFavoredWoman) May 14, 2019
He responded:
"Lol There were a million ways to counter this tweet in a mature manner, but You took the primary school "insult your father" route".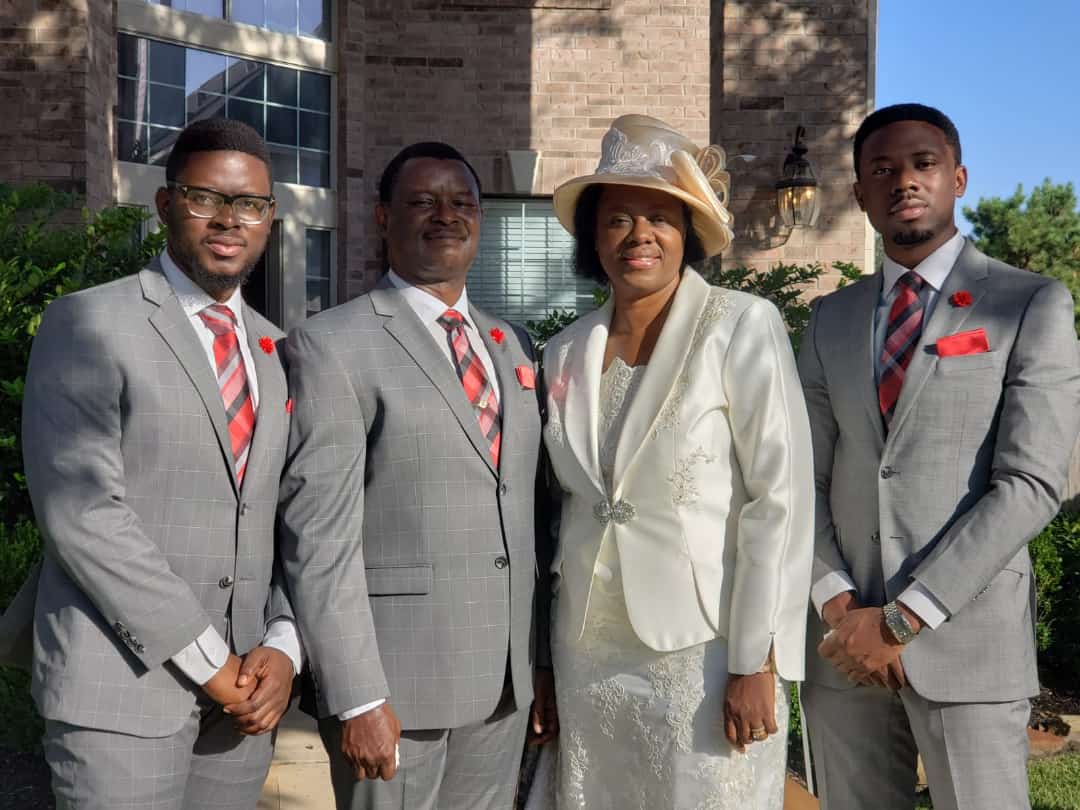 However, @solaadio who favoured Joshua's comment on Lucifer said: "Agbara-Nla saved my marriage from being attacked by an ayamatanga. Please add my name to the list of testimonies of your father's ministry. If I didn't watch that movie in Lagos, I would have been clueless and naive and destroyed."
Commenting again, Fola also said…
I will say it again so you can all froth in the mouth.

Mount Zion movies and the brand of Christianity they preached were trash.

Their theology was limited, erroneous and damaging.

They encouraged paranoia and cooked up conspiracy theories as facts.

I said what I said.

— FOLA (@TheFavoredWoman) May 14, 2019
Share your thoughts in the comment section below
Source: WithinNigeria.com