Teni is here yet again with her hilarious video skits on Instagram.
The singer who was famous throughout last week for her opinions on the football matches played in the UEFA Champions league semi-final stage has yet again put fans in a really good mood as she expresses her line of actions if she suddenly wakes up to the sum of fifty-million dollars (₦20 billion) laying right beside her on the bed.
Teni has revealed she will call first her mum and ask her to quit her job.
In her words; "I should just wake up and see fifty-million dollars, what will I do? I will first call my mommy like where are you, I will tell her to break every fvvking table in that office"
She said she will as well call her elder sister; Niniola to do the same.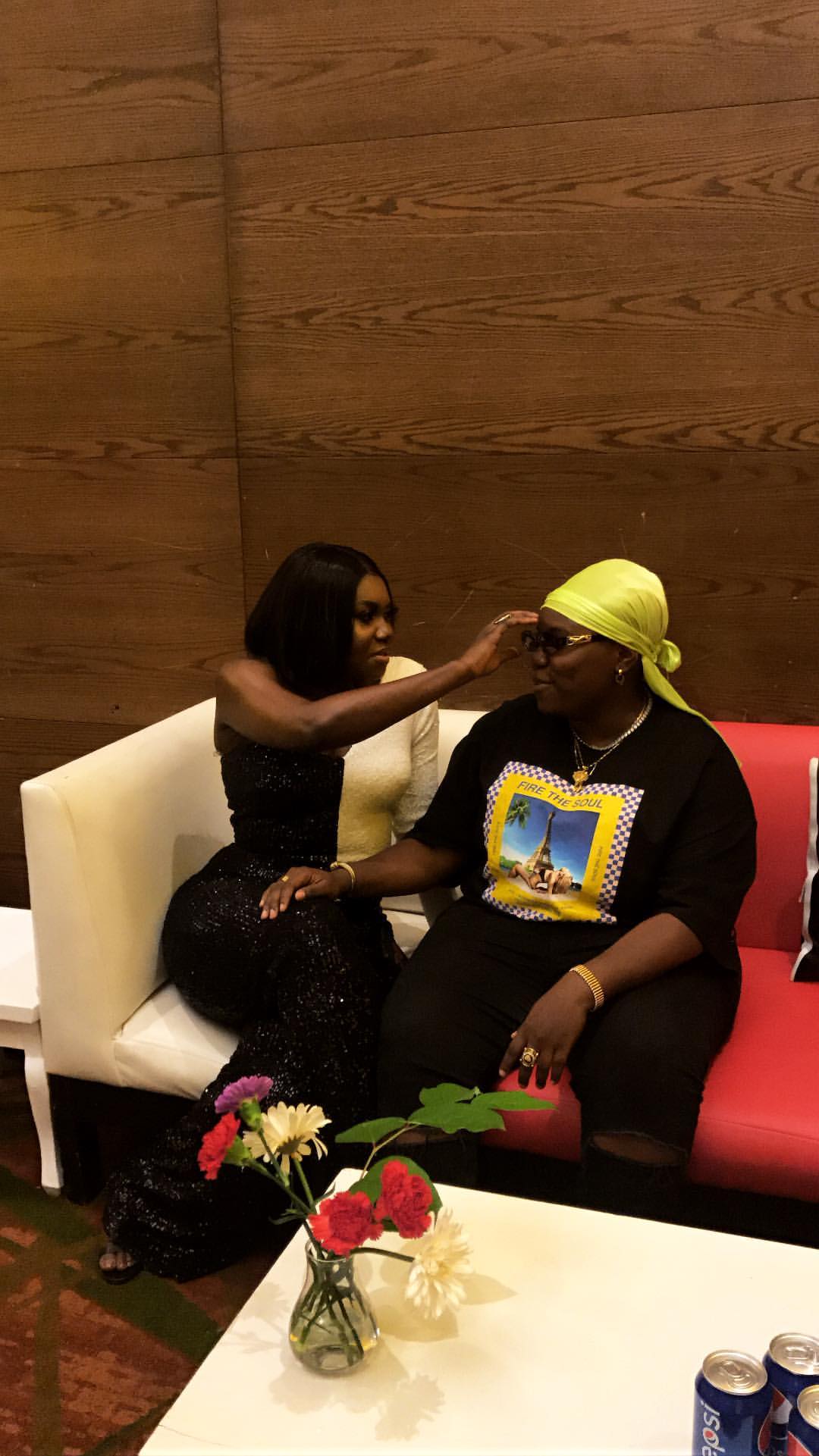 "I will even call Nini like where are you and she'll say (I'm in the studio), I'm recording. Recording werey wo, I will tell her to break every microphone in that studio."
These hilarious words from the 'Case' singer goes to prove she might just be thinking like the rest of when we fantasize about receiving large sums of cash, and how we intend to fuxx things up and in some cases lure our relatives to course whatever trouble they feel the need to, afterall, there's money!
Watch the video below…
Meanwhile, Teni recently announced herself the newest daughter of business magnate Aliko Dangote while she was performing at a function.
In the entertaining clip, which has since circulated the Internet, Teni can be heard singing the verses from her hit single – Case, where she utilizes the line: 'But my papa no be Dangote, but we go dey OK.'
Dangote who was caught seating on a round table with a gathering of colleagues and companions sang along and snickered as Teni exchanged the verses and said : 'But my papa be Dangote and we go dey okay.'
It was at that point she announced that she is the newest daughter of the multi-billionaire and her new name is Teniola Dangote.
Watch the hilarious video below:
Kindly share your thought in the comment below.