It is always beautiful staying relevant in your career even after a long while. It shows consistency, determination, and passion. The Nigerian movie industry which consists of a lot of beautiful role interpreters has seen a lot of them and come and go.
Some Yoruba actresses, however, despite not being as youthful as they once were are still in the game and making impacts. Below is a list of those actresses.
1. Bukky Wright
She was born 31st of March 1967. The seasoned Nollywood actress and Yoruba movie producer is not only an entertainer but also a successful businesswoman.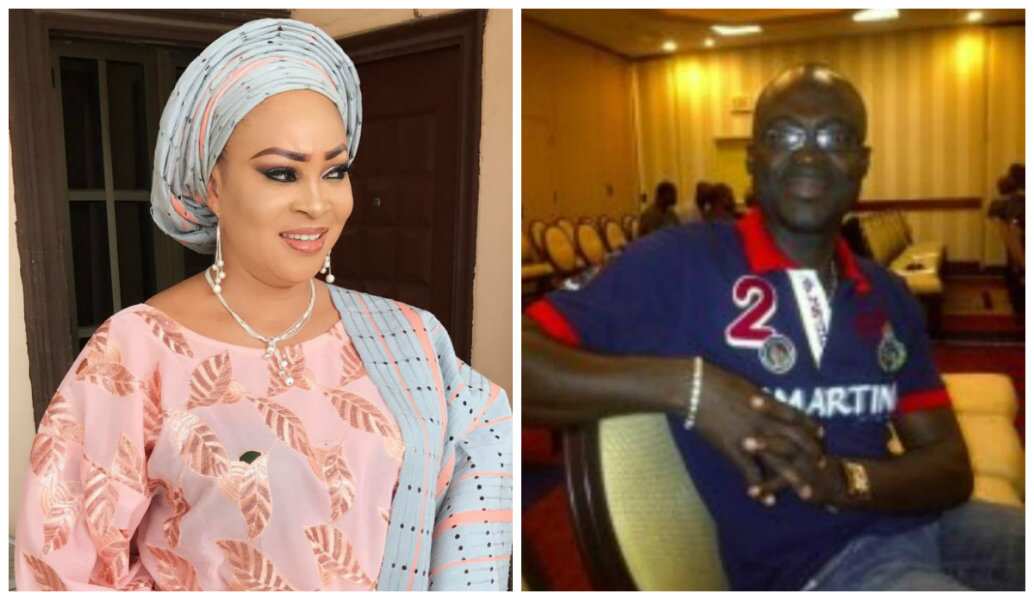 Do you want to know more about Bukky Wright husband? The beautiful Nollywood actress has obviously loved many times. She is a strong woman who is able to pick herself up from negative situations and move on.
Bukky Wright's marriage story
"I'm a very happy person now " These were the words of the actress after her marriage in 2010. US-based business mogul, Adewale Onitiri is reportedly the fifth husband of the Yoruba actress. Bukky Wright wedding took place in New Jersey, USA. It was a closed ceremony, just a few friends were invited.
"My husband is a perfect gentleman, and I thank God for his life. In fact, some people will even use him to blackmail me when I am not taking their scripts. I have been able to carve that little bit of privacy for myself, husband and children. That is how far I can tell you about him. — She said about her husband".
Despite such words, sadly Bukky Wright marriage crashed. Bukky returned to Nigeria, in order to continue her actress career, and business. The husband stayed in Trenton. See also: Top 10 richest Nollywood actresses in 2018 After this marriage, the actress became more secretive, she avoided any talks about relationships. There were rumors about a new lover of Bukky Wright, but she didn't confirm this information.
First of Bukky Wright husbands were Gboyega Amu, the marriage brought them, two children. But for some reason, the union was broken, and the actress started a relationship with Rotimi Makinde. Now he is known as the member of the House of Representatives. Photo: informationng.com After few years Bukky Wright reportedly began dating famous journalist Femi Davies. The relationship ended after a year, and she moved on.
Bolaija Saheed, a music promoter, reportedly became the fourth husband of the actress, the marriage also ended. After that, she met her fifth husband, US-based Adewale Onitiri, this marriage recently crashed. See also: Who is the most beautiful Yoruba actress?
The charming and elegant actress is always very proud of her religion is on the top of her game as a prolific and desirable actress.
2. Racheal Oniga
Rachael Oniga was born on May 23, 1957 in Eku, Delta State, Nigeria as Racheal Tabuno Oniga. She is an actress, known for Kada River (2017), Onome (1996) and Agony of a Mother (2002).
3. Fausat Balogun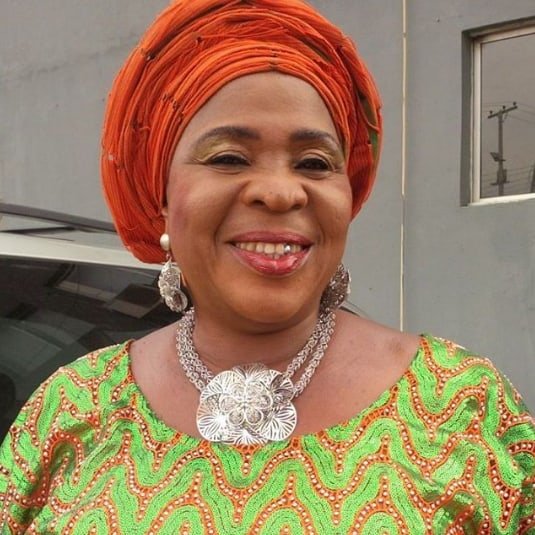 Fausat Balogun was born on the 13th of February 1959. She is a Nigerian actress who stars majorly in Yoruba movies. She starred as Mama Saje in a 1990 television series titled Erin Kee Kee. She has starred in over 80 films, Balogun is married to the actor Rafiu Balogun. He was her boss before they married.
It would be recalled that Fausat Balogun Madam Saje marked her 6oth birthday on February 13, 2019. Her only Son, Afeez Balogun Adio penned down an emotional message via his Instagram page as he celebrates her. Read below
" Where should I start from? Ok you see this Alubarika here she's my mum and if truely we di come back to the world again Ayinke mii ill love to be your father so I can repay back all these care @ sajetiologa love always.
4. Toyin Afolayan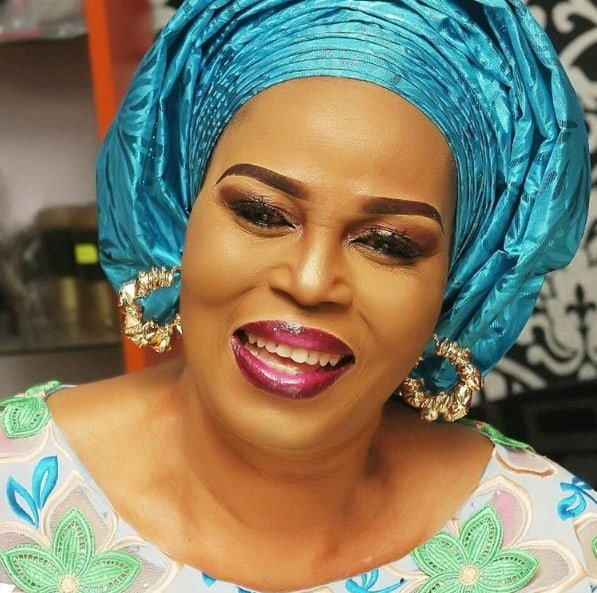 Toyin Afolayan was born in September 1959 and she is popularly known as Lola Idije. She is a Nigerian movie actress and aunt to Nigerian film actor Kunle Afolayan.
The veteran Nollywood actress who lost her hubby several years ago has refused to remarry in order to take proper care of her only daughter. It would be recalled that she gave her daughter's hand away in marriage about three years ago, she is a fulfilled mother, she is always proud to show the world her beautiful daughter on social media.
The talented actress shot into limelight after starring as Madam Adisa in a 1995 film titled Deadly Affair.
5. Lanre Hassan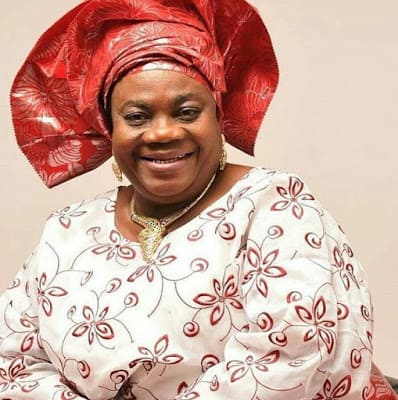 Lanre Adesina Hassan was born on the 3rd of October, 1950. She is popularly called Iya Awero, a name which stayed glue to her after a movie she acted. Mama is a Nigerian film actress, who features majorly in the Yoruba-language cinema of Nollywood, although she features in English-language productions as well.
6. Kudirat Odukanwi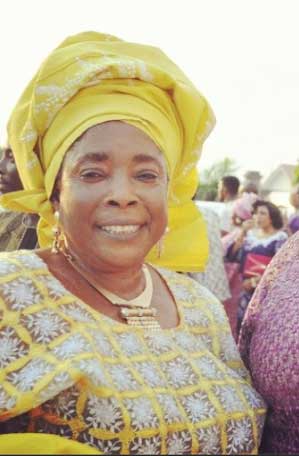 Veteran actress Iyabo Oko was born on the 15th of November 1960. The ageless actress got the name Iyabo Oko which shot her to the limelight after she played the major character in the flick titled Oko, produced by Oga Bello.
7. Toyin Adegbola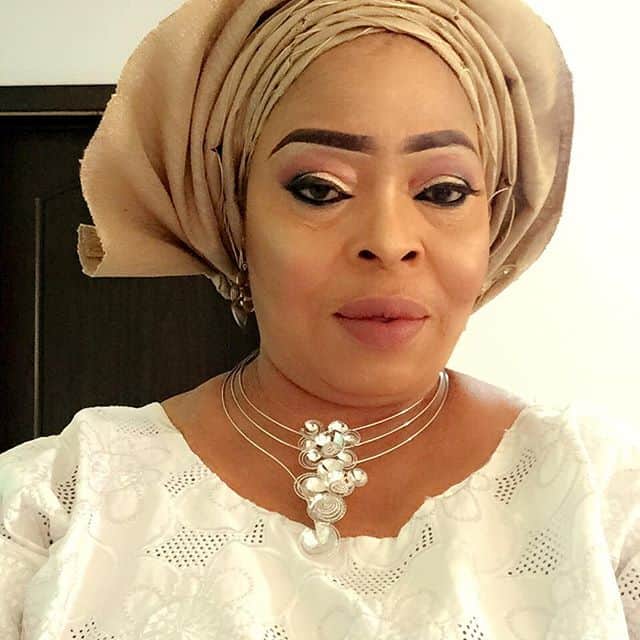 Toyin Adegbola popularly known as Toyin Asewo to re mecca (born December 28, 1961) is a Nigerian film actress, producer and director.
It would be recalled that 3 years ago Toyin Adegbola became a grandmother. The excited grandma revealed the arrival of the baby via social media. She wrote;
"Finally our bundle of joy has finally arrived,this is the day I ve been looking forward to becoming a grandmother,I feel fulfilled knowing my first grandchild will bring more blessings and joy to the family …pls join me in celebrating the best gift and promotion 2016 has offered me!!".
The actress is popularly known as Ashewo mecca flew to Dublin to attend the child dedication, held at the Redeemed Christian Church of God parish in Dublin.
See photos from the event below:
8. Idowu Phillips
She was born on 16 October 1942 at Ijebu Ode, a city in Ogun State, southwestern Nigeria. Her stage name "Iya Rainbow" stems from "Osumare" (meaning "rainbow" in British English), the name of the theatre group of her late husband.
The veteran opened up about her career and marriage in an interview days after she clocked 76 years old.
"I am grateful to God because I have other sources of income like anchoring weddings and being a brand ambassador. I started anchoring weddings after one of my sisters-in-law insisted that I anchor her child's wedding fifteen years ago".
She also advised the upcoming actors and actresses in the industry to live in harmony and stay focused on their career and ambition.
"People in the industry should leaarn to love themselves and be faithful to their colleagues; they should not live a fake life. The youths of this generation think we are stupid but we are not; there are some things I overlook on set just because of the passion I have for my career. I respect both the old and the young in the industry because of my goal".
"The reason for failed marriages in the industry is a result of lack of patience; men will always be men, so women have to be patient with them. If a woman should jump from one marriage to another, it sends a bad signal".
Also, talking about how she was able to take care of herself and her children after the loss of her husband, Philips said she intended to remarry but the attitude of men towards her discouraged her.
"I had the intention of remarrying after I lost my husband, there was even a time a man visited me in my house when we were all eating with my children and some other youths that stayed with me; he had to ask me if all the youths in my house were my children, I replied him in the affirmative".
"Due to my reply, he asked me a rhetorical question that insinuated he was overwhelmed with the number of children he would have to cater for when he married me. After that time, I never saw him again. After this incident, I never thought of getting married again because I was no longer interested because most of them used to lie a lot".
"Nobody can take care of us like God, considering the type of things we eat these days. I can't even say how I keep up such ageless beauty but I can say I try to eat right; considering the fact that I had to take care of my children all by myself after I lost my husband".
"I used to take them to my mother's place when I had to be on set; I used to go to about four locations in a day just to get some money to enable me to cater for my children," she said.
Iya rainbow, who at the time got some major endorsement deals, said she never knew she would be honoured by those endorsements at that age.
"I never expected all the endorsements that I have right now; I am amazed at the grace of God over my life," she added.
9. Yetunde Wunmi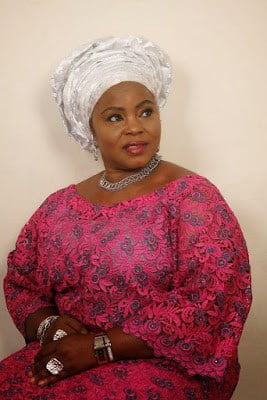 Hassanat Taiwo Akinwande, stage name Wunmi, is a well-known Nigerian film and television actress. She is of Yoruba ethnicity. Her career began in the 1980s with appearances in the soap opera Feyi Kogbon.
She has had leading roles in over 50 videos. She was born 22nd of February 1960.
10. Ayo Mogaji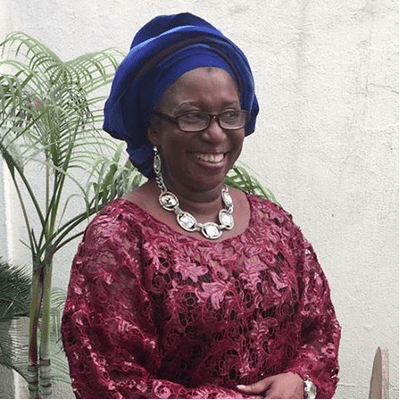 Born, 1964, Binta Ayo Mogaji, Actor: Irepodun. Binta Ayo Mogaji is an actor, known for Irepodun (2002), Pasito Deinde (2005) and Silenced.
Source: Stargist/Legit/Punch/Wikipedia
What do you think about this? Please share your thoughts with us below