It is no news that being a working mother is no easy feat. It has proven to be quite hectic for some. Many mothers try to make it work, raising a child, and also having a full time job. Therefore, it is commendable when we see mothers who make time for their kids despite their busy schedules. By all appearances, one of such mothers is Tiwa Savage. The mother and son posed for a cute selfie, twinning in luxury brand Fendi, and we absolutely love the outcome.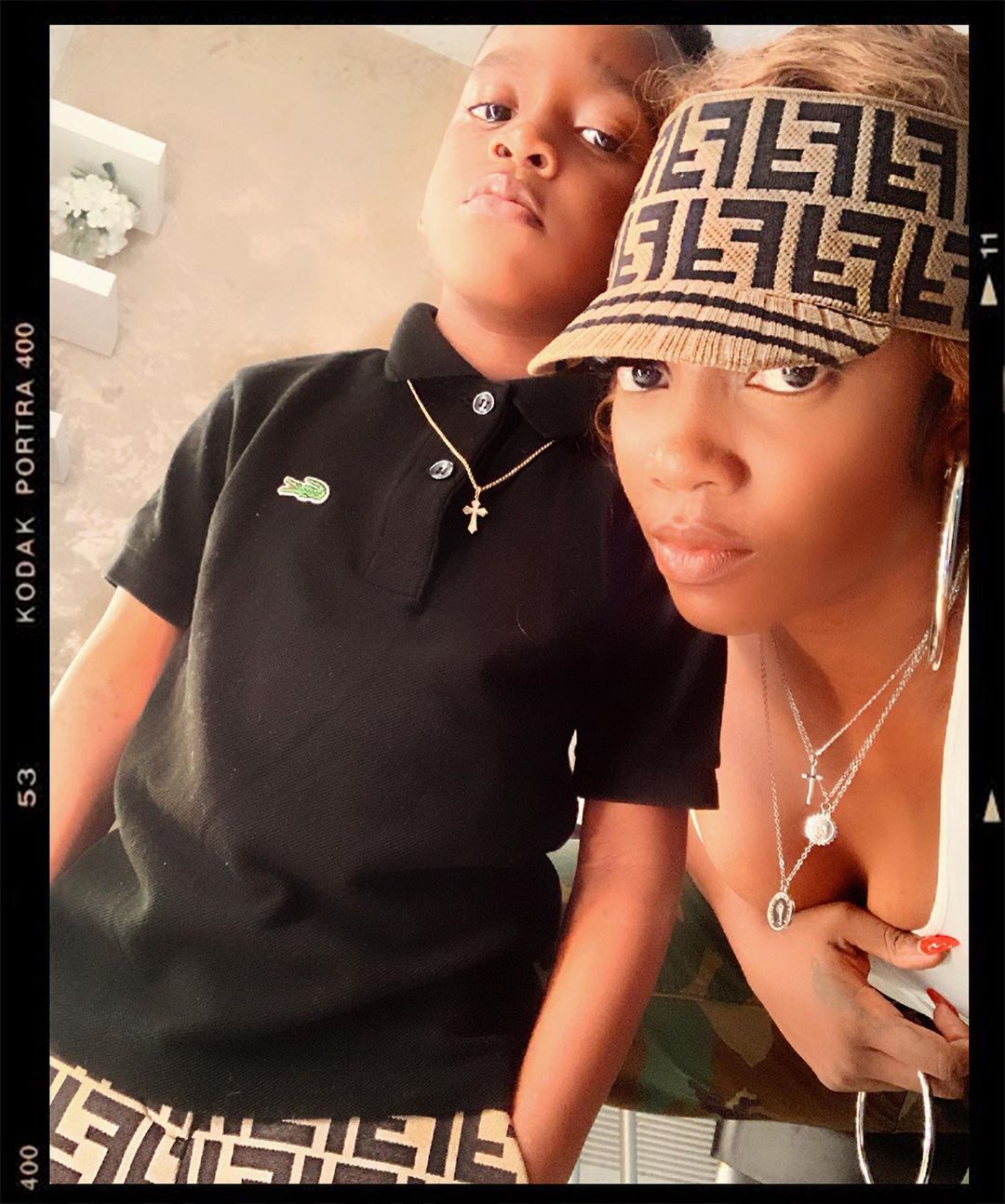 First of all, Tiwa Savage's son Jamil is such a cutie! The beautiful and extremely talented singer is celebrating her son, Jamil Balogun on social media as she has resumed posting of pictures on her Instagram after a very long break. You will recall that she recently took down almost all her photos from the social media platform before she announced her new deal with Universal music group.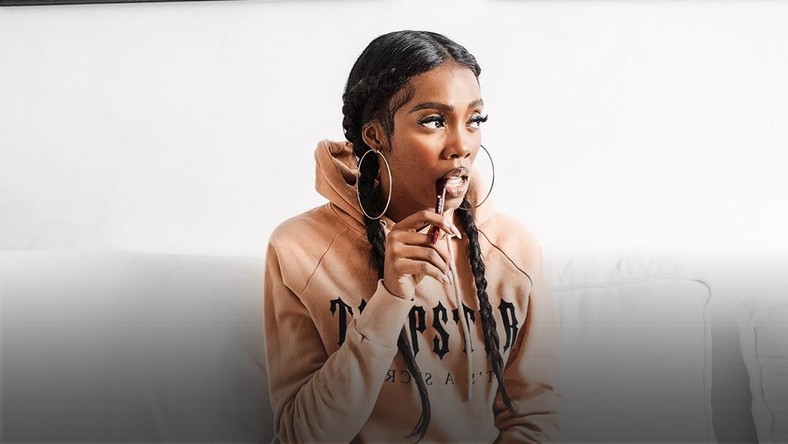 The star singer is known to share cute photos of herself and her son on social media from time to time, and this shows that she is very much active in his life and his activities.  Reacting to the new photos of Jamil in Fendi designers posted by Tiwa savage, Funke Akindele jokingly requested that Jamil gifts him the Fendi shorts.
View this post on Instagram
See the exchange below: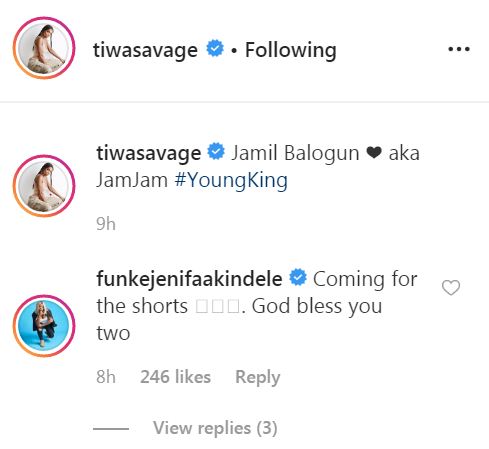 Just last month, the Nigerian pop singer had flaunted her hot body in a see-through jumpsuit while at the beach with her son Jam Jam. The first picture she shared showed her cruising alongside the kid on a speedboat on their way to the beach for some fun and relaxation.
Another picture shows Tiwa Savage looking flawless and gorgeous in her jumpsuit which is ripped at the belly portion. As you all know, no one needs shoes when at the beach, so the picture shared by the diva shows her bare-footed with the sand at beach swallowing her toes. Going to the beach is a sure way to be away from the brouhaha from other female artistes who seem to have ganged up against her in a bid to snatch whatever crown they think she wears.
Source: 36NG