The Entertainment industry houses many of the most handsome and hottest good looking Nigerian men. In Africa generally Nigeria is amongst the top country with hot full bloodied men, And no, I'm not exaggerating!  These men with their impressive muscular figures, well defined features and luxurious skin  meshed with an exotic sense of fashion. This article would be unleashing the top 8 handsome Nigerian male celebrities.
Here are our list of top 8 handsome Nigerian celebrities
8, Chukie Edozien
Chukie Edozien, better known as Lynxx by his stage name is everything in one package! The rapper who's also an entrepreneur and also the first Nigerian artist to be endorsed by the global brand, Pepsi, is a combination of all that is sexy, sweet, hot and classy.
7, Bryan Okwara
Bryan Okwara  an Igbo Nigerian actor and pageant contestant who won the title of Mr. Nigeria in 2007 and reached the semi-finals in the Mister World 2007 competition. Just reminds us of chocolate dipped in goey caramel topped with chocolate chips, this Mr Nigeria 2007 is just so hot, cute and that physique of his is just to die for! Lord have Mercy!
6, Enyinna Nwigwe 
Enyinna Nwigwe is a Nigerian actor and producer. He is best known for The Wedding Party, Black November, and Black Gold. The actor know for his creamy chocolate skin tone, that got so many women gushing over. The first ever actor to cast in the lead role of a gay pastor in the short film Hell or High Water (directed by AMVCA winner Asurf Oluseyi), for which he openly expressed his commitment to working on "socially relevant film(s)".
5, Ramsey Noah
The Nollywood mulatto as he is popularly called, Ramsay  is one hunky dude to always look forward to. He's allure  keeps the women star struck. They would never  get tire of what with his 'come hither' look and that irresistible face! The actor has also  won the Africa Movie Academy Award for Best Actor in a Leading Role in 2010.
4, Ebuka Obi- Uchendu
Chuwuebuka Obi= Uchendu is Nigerian and media personality from Okija in Anambra State, Nigeria, best known for hosting the reality show Big Brother Naija and the long running Rubbin Minds talk show on Channels Tv. The media personality also stuns in fashionable dress styles.
3, Peter Okoye
Mr P of P-Square who were a Nigerian R&B duo of identical twin brothers Peter Okoye and Paul Okoye.(Now disbanded) produced and released their albums through Square Records.  Peter is the other half of Nigerian RnB duo. The duo has gone solo and peter now performs as Mr .P while his twin, paul, perform as rudeboy. Peter Okoye is uber-sexy beyond doubt . You have to give it to the dude because he has a body that many ladies are dying to touch.
2, OC Ukeje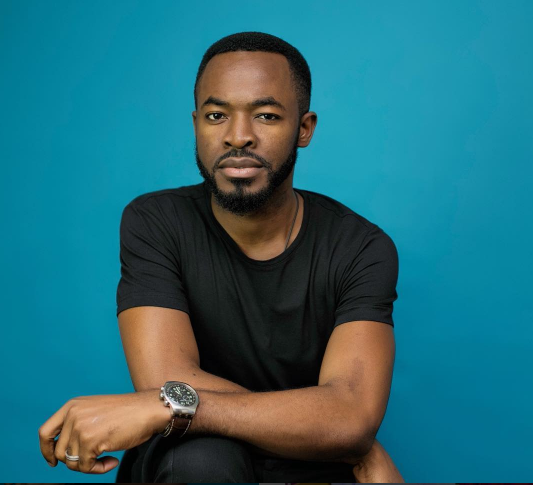 Ah! Every girls dream man OC Ukeje must not be left out. He stole our girlish hearts after winning the Amstel Malta Box Office reality show and since then he has refused to let it go. Such a shame he isn't single though.
1, Alexx Ekubo
Alexx Ekubo is a Nigerian Actor and model who was first runner up at the 2010 mr. Nigeria contest tops the list of the most handsome male celebrity in Nigeria.
What are your thoughts on this? Kindly leave a comment and don't forget to share
Source; Nigerian monitor