The entertainment industry is made up of celebrities who are football lovers and always find time to align with their favourite clubs.
While Premier League club, Liverpool are still basking in the euphoria of their 4-0 victory over Barcelona in the second leg of their Champions League semi final tie, let's take a view at celebrities who support the Kops as they are nicknamed.
10. Damian Lewis – Actor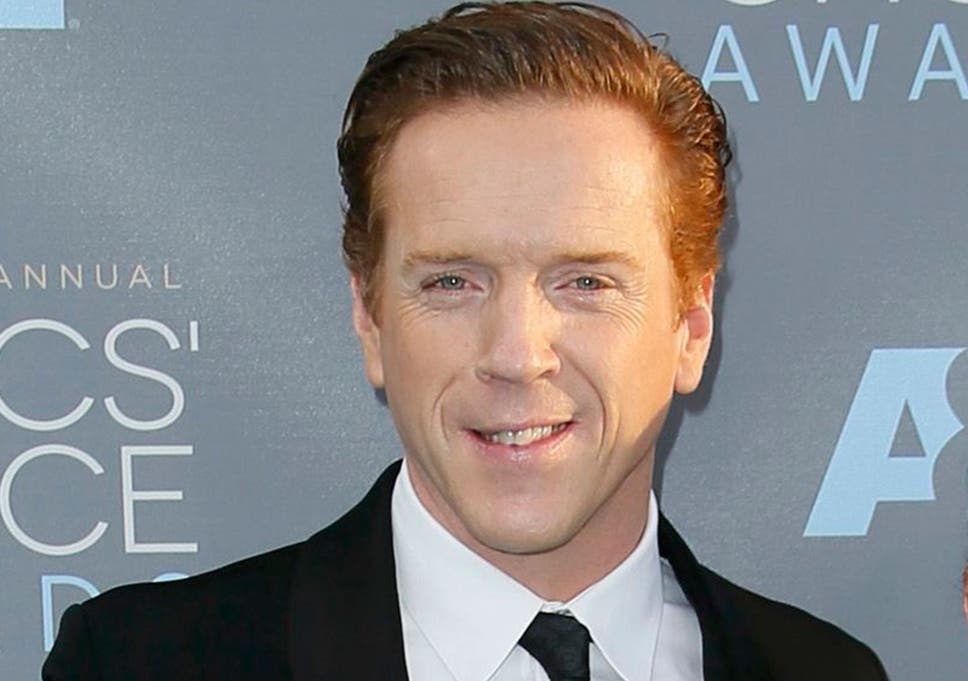 Damian Lewis is one of the famous guys that is included in this list with celebrities who support Liverpool FC. He is an English actor and producer.
He played U.S. Army Major Richard Winters in the HBO miniseries Band of Brothers, which earned him a Golden Globe nomination, and also portrayed U.S. Marine Sergeant Nicholas Brody in the Showtime series Homeland (which earned him a Primetime Emmy Award and a Golden Globe Award). His performance as King Henry VIII in Wolf Hall earned him his third Primetime Emmy nomination and fourth Golden Globe nomination. He currently plays Bobby Axelrod in the Showtime series Billions (2016–present).
09. Gary Barlow – Singer/Mum eye-candy
Another famous Liverpool fan on the list is Gary Barlow. He is an English producer, musician, songwriter and singer. He is best known as the lead singer of the British pop group Take That. Barlow also served as head judge on The X Factor UK in 2011, 2012 and 2013 and Let It Shine in 2017.
Barlow is one of Britain's most successful songwriters, having written fourteen number one singles and twenty-four top 10 hits. As a solo artist he has had three number one singles, six top 10 singles and two number one albums, and has additionally had seventeen top 5 hits, twelve number one singles and eight number one albums with Take That.
Barlow has received six Ivor Novello Awards from the British Academy of Songwriters, Composers and Authors, including the award for Outstanding Services to British Music. He has sold over 50 million records worldwide.
08. Caroline Wozniacki – Tennis player
Wozniacki is such a big fan of the Reds that she once walked onto the court wearing her signed Steven Gerrard Liverpool shirt. That's commitment right there.
Caroline Wozniacki is a Danish professional tennis player. She is a former world No. 1 in singles, the 20th in the Open Era, and the first woman from a Scandinavian country to hold the top ranking position. She finished on top of the rankings in both 2010 and 2011.
07. Clive Owen- American actor
Steven Gerrard prepares for Merseyside derby in Liverpool bar with Hollywood actor Clive Owen https://t.co/yo3WGgeEvD pic.twitter.com/KecQUEenoX

— Mirror Football (@MirrorFootball) December 19, 2016
Known for his crime and drama films, Clive Owen is also a big fan of Liverpool and has been spotted at various Liverpool games, and hanging out with Steven Gerrard and co in several bars!
06. Liam Neeson – Actor
Here's Liam celebrating a Liverpool victory over Fulham in 2009, good job those points weren't 'Taken' from us that day.
05. Dr. Dre – Music producer and professional headphone wearer
Dre started following the Reds back in 1988 while on a tour in England, and once referred to Patrick Berger as 'da bomb'.
He was quoted as saying: "They're the team I always look out for when I'm at home. Back in 1988 I was in London on a promotional tour with NWA, and one night we were watching TV and these cool cats in red came on the box. They whupped some poor dudes four or five zip," he said.
04. Daniel Craig – Actor/Secret Service Agent
Here's Daniel Craig meeting Liverpool legend Steven Gerrard. What more can you say about that photo?
03. Samuel L Jackson – Coolest guy on the planet/Jedi Master (But mainly an actor)
Samuel L Jackson is the most famous guy in this list with celebrities who support liverpool FC.
Jackson started following the Reds after his film 'The 51st State' was shot in Liverpool. He Tweets about them all the time, just when you think he can't get any cooler.
02. Teniola
Teni is a sensational Nigerian singer who supports Liverpool. The artiste became known to football peeps after her 4-0 prediction in the Liverpool vs Barcelona Champions League game in the second leg of their Semi-Final tie came to past.
01. Korede Bello
Mavin Records artiste, Korede Bello is arguably the most passionate celebrity fan of Liverpool. In a 2017 interview with FCNaija, the "Godwin" crooner revealed that he can bet a million naira on Liverpool to beat any team while also stating that the Premier League which was a dead bone at the time will rise again.
Watch the interview below:
Korede Bello's prayers were answered 2 years later at Anfield as the Premier League club overturned a 3-0 deficit to a 4-0 victory against Barcelona in the second leg of their semi-final tie in Champions League on Tuesday.
The elated singer reacting to Liverpool victory reacted on his Instagram page.
"I SERVE A GOD OF MIRACLES AND COME BACKS. MY GOD CAN DO ALLLLL 😩😩😩 IM SO EMOSH!!! 😭😭😭 THIS IS WHY I BECAME A LIVERPOOL FAN ✨♥️✨ NO MATTER WHAT YOUR SITUATION IS NEVER STOP BELIEVING !!! Is anything too hard for God," he wrote in one of his updates.