There's so much rave about Davido's performance with JCole and now Wizkid's performance with Drake, fans are excited, so many reactions, but here are 5 things you probabaly didn't notice at both performances. Check it out…
1. Drake brought out Wizkid on Monday night to perform their hit single, Come Close during his Assassination Vacation Tour where he'll be spending seven days performing at the O2 Arena. J. Cole introduced Davido at his Dreamville Concert which took place in North Carolina, the United States over the last weekend.
D R E A M V I L L E 🌍🇳🇬🇺🇸🤗✈️ pic.twitter.com/FSoIeaUH6W

— Davido (@iam_Davido) April 7, 2019
Wizkid also performed SOCO tonight on stage with Drake. #AssassinationVacation 📹@Tedszed pic.twitter.com/Y3K9ugp7zK

— Word On Road (@WordOnRd) April 8, 2019
2. Davido performed for 2 hours during J Cole's Dreamville concert, while Wizkid performed for 2 minutes for one and a half song. He performed Come closer in full with Drake, but briefly left the stage before the completion of 'Soco'
Drake brought out @wizkidayo tonight in London for "Come Closer". 📹@Tedszed pic.twitter.com/BWtrKlVkls

— Word On Road (@WordOnRd) April 8, 2019
3. J Cole paid tribute to Nipsey Hussel with his 'Love Yourz' track.
Nipsey you a legend. I respect and admire your career path and what you did for the neighborhood. My heart broke today when I saw the news. I'm praying for your loved ones. This was sposed to be the year we got one in. God had bigger plans for you 🙏🏿

— J. Cole (@JColeNC) April 1, 2019
Interview to match.

Love to @XXL https://t.co/tOfwWtxkB4

— J. Cole (@JColeNC) March 29, 2019
4. Both shows where sold out as J Cole's Dreamville festival had over 40,000 people in attendance while, Drake's show housed over 20,000 spectators at the O2 Arena at Peninsula Square, North Greenwich, London, United Kingdom.
Blessed to grace the stage at @realcoleworld's Dreamville festival yesterday. People from all different walks of life came out showed crazy love to the Afrobeats culture. They said Africa to the World? Nah, it's the World to Africa! 🌍 pic.twitter.com/dY0beFb8wH

— Davido (@iam_Davido) April 7, 2019
Whole squad made the cover. PRADA U. DREAMVILLE. pic.twitter.com/kLwzrRWFA2

— J. Cole (@JColeNC) March 29, 2019
5. Meek Mill joined J Cole on stage at the show as they both performed.
Dressed in an all-black outfit, Canadian megastar, Aubrey 'Drake' Graham brought 'Wizzy' out with him to add more adrenalin to a crowd already getting serenaded by his performance.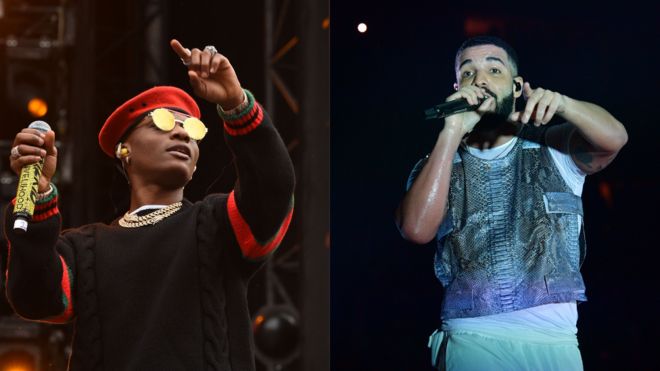 In 2016 and 2017, Drake and Wizkid collaborated on two songs; the chart topping, record-breaking, 'One Dance' and the hit, 'Come Closer' respectively. Dressed in a red outfit and white sneakers, the 'Soco' crooner pleased fans.
As the performance for 'Come Closer' drew to a close, an obviously thrilled Drake said, "I need one more song," indicating his intention to perform another song with Wizkid. The DJ duly obliged and 'Soco' came on the speakers. Upon the completion of that performance, Wizkid briefly left the stage.
Nigerian pop star Davido also performed at rapper J.Cole's Dreamville Festival which took place in North Carolina, United States over the last weekend. At the end of the festival, the DMW boss, who is one of the top Africa's music export to the world,  took to his Instagram page to appreciate his fans who came to support him.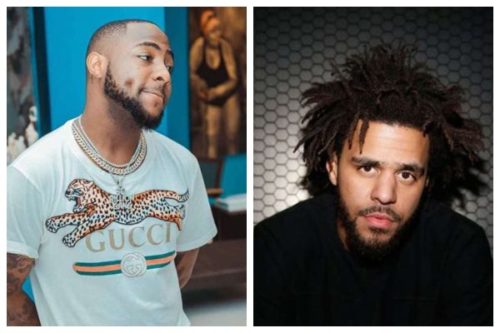 He wrote: "Blessed to grace the stage at @realcoleworld's Dreamville festival yesterday. People from all different walks of life came out showed crazy love to the Afrobeats culture," "They said Africa to the World? Nah, it's the World to Africa!"
Share your thoughts in the comment section below
Source: