Fans are asking questions about the relationship between ex beauty queen Sandra Okagbue and  Nigerian musician, songwriter, multi-instrumentalist and performer who is popularly known across Africa and the world for his hit song "Nwa Baby Flavour  as both  has welcomed  second child together.  Sandra welcomed her baby a few days ago in a Dallas Texas hospital in the U.S. Not so long ago there was a rumour that Sandra Okagbue and Flavour were getting back together.
Fans even asked: is Flavour married in secret?
However, the singer talked about his love for music and the fact that he is not yet ready for such a step. He first needs to build a career and then treat the creation of a family with all seriousness. Now he does not have the opportunity to give a potential wife and children as much time as he would like. Although the secret wedding between Flavour first baby mama and singer never took place, a year ago they were seen together at the same event. The musician performed there and Sandra Okagbue supported him.
This pushed the public to believe the idea that the singer broke up with Anna Banner and returned to his first baby mama.
Let's list several interesting facts about Sandra Okagbue:
● This woman deserves attention not only as the ex-girlfriend of the famous singer but also as a separate person.
● She was born in Anambra and was the eldest of 6 children in the family.
● Fans talk about Sandra not only about the topic "Who is Flavour baby mama?". Besides being a beautiful mother, she is also a successful entrepreneur, actress, and model.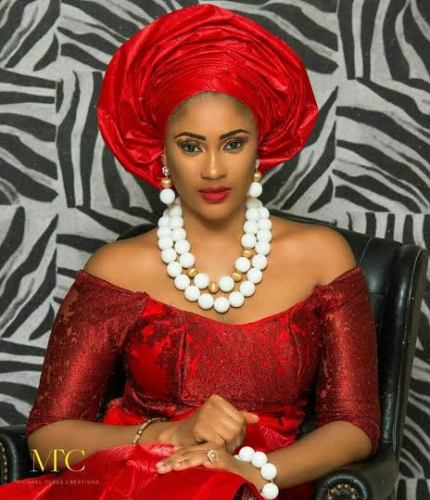 ● She has gained victories in several state-level beauty contests and this has made her incredibly popular. She has been in the modeling business for about 15 years.
● The most important event was Miss Delta Soap Pageant that took place in 2010. After this, the woman began to appear on television, in newspapers and other platforms.
The couple already have a four year old daughter.Flavour has another daughter with ex-beauty queen ,Anna Banner.
Flavour released his self-titled debut album N'abania. In 2010, Flavour released his second studio album Uplifted. It was supported by the singles "Nwa Baby (Ashawo Remix)", "Adamma", and "Oyi Remix". The album's success made Flavour one of Africa's most sought out artists. Flavour was booked to perform at numerous concerts and social events following Uplifted's release.
Do you think Flavour got married to Sandra secretly?…..share your opinion with us in the comment section below