Mel B will be admitted into a UK-based therapy centre next month, to help her cope with alcohol and sex addiction, alongside a post-traumatic stress disorder. A close friend who spoke about the sex addiction the 43-year-old former Spice Girls band member is hanging on, revealed how Mel B slept with up to three men in one day in the wake of her bitter divorce from Stephen Belafonte.
Melanie Janine Brown (born 29 May 1975),[3] also known as Mel B or Melanie B, is an English singer, songwriter, actress, and television personality. Brown rose to prominence in the 1990s as a member of the girl group Spice Girls, in which she was nicknamed Scary Spice. With over 85 million records sold worldwide, the group became the best-selling female group of all time.
"I have made the decision to go into a proper therapy [program] in the next few weeks, but it has to be in the UK because I am very, very British and I know that will work best for me," Mel B told The Sun in a statement on Sunday.
She also explained how she arrived at such a difficult decision following her divorce from Stephen Belafonte.
"The past six months have been incredibly difficult for me," she told the publication. "I've been working with a writer on my book, Brutally Honest, and it has been unbelievably traumatic reliving an emotionally abusive relationship and confronting so many massive issues in my life.
"Sometimes it is too hard to cope with all the emotions I feel," she added. "But the problem has never been about sex or alcohol– it is underneath all that. I am fully aware I have been at a crisis point. No one knows myself better than I do — but I am dealing with it." She later shared why she is deciding to speak out.
"I am still struggling but if I can shine a light on the issue of pain, PTSD and the things men and women do to mask it, I will do," she said. "I am speaking about this because this is a huge issue for so many people."
Mel B shared these details, at almost the same time she shared a link to a website detailing an overview of PTSD (posttraumatic stress disorder). "Knowledge is power," she wrote alongside the link.
During the group's hiatus, Brown released her debut solo album Hot. The album's lead single, "I Want You Back" charted at number one on the UK Singles Chart, and was included on the soundtrack for the 1998 film Why Do Fools Fall in Love. Other singles from the album such as "Tell Me" and "Feels So Good" both charted within the top 10 in the UK. After signing with the independent label Amber Café, she released her second solo album L.A.
State of Mind, which spawned the release of one single "Today". Brown released "For Once in My Life" in 2013, her first single in eight years. Brown has since made appearances on television. In 2007, she participated on the fifth season of the American dance competition series Dancing with the Stars, finishing in second place with her professional partner Maksim Chmerkovskiy.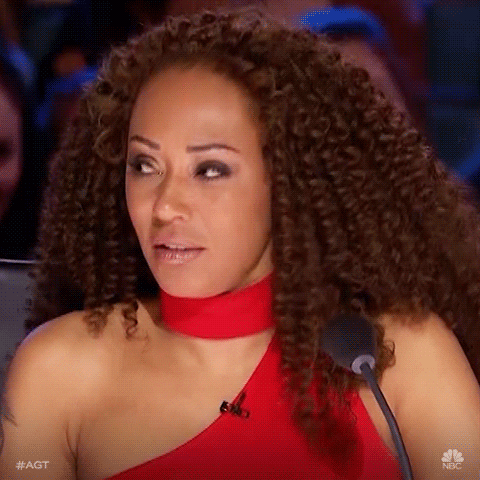 Between 2011 and 2016, she served as a guest and main judge on the Australian and British versions of The X Factor. She also co-presented the Australian version of Dancing with the Stars for one season in 2012. Since 2013, Brown has served as a judge on America's Got Talent. She served as a coach and mentor on The Voice Kids Australia in 2014. Since 2016, she has also presented the British edition of Lip Sync Battle, alongside rapper Professor Green.