Panic in Akwa Ibom community as gunmen attack church, shoot one
There is panic in Inen Ikot Esse village in OrukAnam local government area of Akwa Ibom, as gunmen suspected to be cultists invaded a Pentecostal church and shot one of the church elders identified Elder Friday Ufenang.
It was gathered that the suspected cultists numbering over 10 had stormed the church premises and went straight to where church officers were praying before the commencement of service and shot Ufenang in the head.
According to an eyewitness Mr Sunday Ibanga, the worshippers took to their heels when the hoodlums started shooting in the air within the church premises. He explained that a new pastor posted to the church reached out to the church headquarters for a vehicle before the victim was rushed to the hospital for treatment.
Source: Vanguard
JUST IN: Kuwait Emir Sheikh Sabah al-Sabah dies aged 91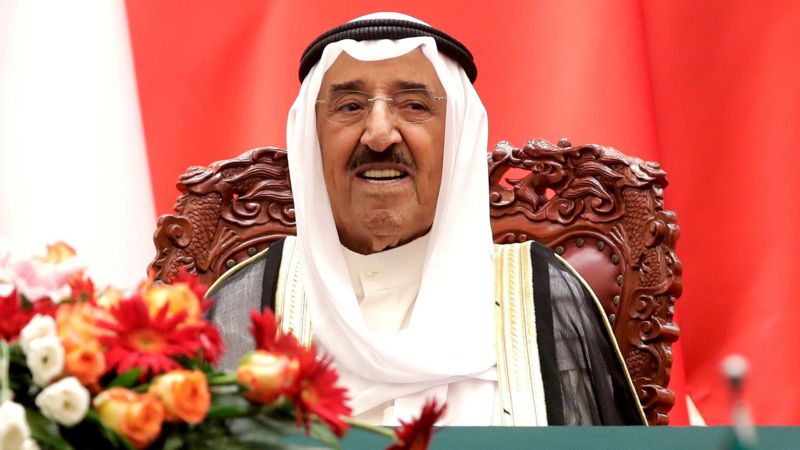 Kuwait's Emir, Sheikh Sabah al-Ahmed al-Sabah, has died at the age of 91, state media report.
His 83-year-old half-brother, Crown Prince Sheikh Nawaf al-Ahmed, has been named by the cabinet as his successor.
In July, Sheikh Sabah was flown to the United States for medical treatment following surgery for an unspecified condition in Kuwait that month.
He had ruled the oil-rich Gulf Arab state since 2006 and had overseen its foreign policy for more than 50 years.
He was dubbed the "dean of Arab diplomacy" for his efforts to restore relations with states that backed Iraq during the 1990-1991 Gulf War, when Kuwait was invaded by Iraqi forces.
Source: BBC
Nigerians to Multichoice DSTV: Give us Pay-As-You-Go tariff or lose us
Nigerian satellite TV subscribers have renewed calls on Multichoice Digital Satellite Television (DSTV) and other service providers to introduce the Pay as You Go Tariff (PAYG) in the country.
A cross section of subscribers who spoke with the News Agency of Nigeria (NAN) on Sunday in Abuja, said it was time the providers introduce PAYG in Nigeria or risk losing their patronage..
Mrs Jumai Aliyu, a subscriber in Maitama said it was wrong for the service providers to stick to the fixed monthly tariff, unlike what was obtainable in other countries.
Source: PM News
BREAKING: Troost-Ekong joins Watford