Three members of the Islamic Movement of Nigeria (IMN) also known as Shiites have reportedly died in police detention as a result of the refusal of the police to grant treatment to them, head of IMN media unit Ibrahim Musa, has said in a statement.
Members of the group were in Abuja on July 22, 2019, demanding the release of their leader Sheik Ibrahim El-Zakzaky.
#ShiitesProtest today and they were around Banex, the management had to shut all the gates till now and everyone is advise to lock themselves in. pic.twitter.com/AstQiqnq2u

— Naija News Point (@naijanewspoint) July 23, 2019
The Abuja protest turned violent, leading to the death of a senior police officer, Usman  Umar, and a member of the National Youth Service Corps reporting for  Channels TV Precious Owolabi.
It was reported that two Shiite members were also killed, but the group claimed that more than 10 of its members were killed while many others were arrested.
Reacting on Friday, head of IMN media unit said the group has lost more members in police detention. He said they were arrested from their sickbed.
Despite the casualties recorded on Monday, the group trooped out on Wednesday again, more arrest was also made. He claimed that some of the detainees include women and a minor.
Ummu, a 200-Level Microbiology university undergrad & Fatima, a Dentist, were reportedly shot & injured during the #ShiiteProtest in Abuja, #Nigeria's Federal Capital, last Monday. Currently detained with the #FSARS in Abuja, they have yet to receive any medical assistance. pic.twitter.com/SDc7hlRws8

— Chidi Odinkalu (@ChidiOdinkalu) July 26, 2019
He called on the international community to intervene in what he described as inhumanity taking place at the dreaded headquarters of SARS where unarmed citizens are kept in dehumanizing conditions.
He also claimed that more IMN members might die in police custody because there are at least 15 people who are in the detention centre with various degrees of bullet wounds, without medication, " Among them are women and a minor who has his leg shot," he said.
He said relatives of the detainees have pleaded with the police authorities to allow them to have medication.
He said, "It is unfortunate that when it comes to dealing with the Shiites, the security agencies throw all known laws and conventions to the dogs, and indulge in savagery as exhibited when the police on Wednesday dumped a Muslim brother of the Islamic Movement by the roadside after torturing him and pouring boiling water over him.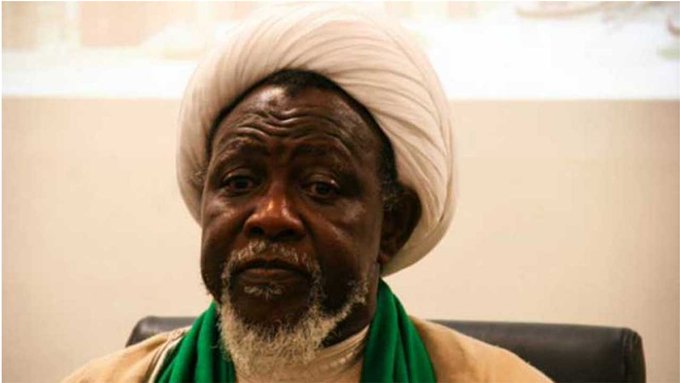 Musa also stated "We also call on the police to hand over to us those who sustained injuries. The dead bodies of the supporters of the Islamic Movement should be handed to us also so that their families can give them a befitting Islamic funeral rite."
He said it would be unfair and "war crime" for the police authority to bury them in a mass grave.
Spokesman of the FCT police command, Anjuguri Manzah, denied the allegation.
El-Zakzaky has been in detention since December 2015.
Ever wondered how these Shiite crisis started?
Why El ZakZaky was arrested in the first place and the genesis of these drama?
Why has the Nigerian Government refused to release El ZakZaky despite all the protest by his followers?
This interview with @yesmylo shed light on this. pic.twitter.com/ZZ76oOHEPN

— Social Nigeria (@Social_NG) July 23, 2019