It seems the game for the ultimate price has gotten to Big Brother Naija housemates, Mercy and Seyi as they were spotted gossiping about Tacha with others after she escaped nominations, albeit it being a fake one.
After the nominations that saw Mercy fake evicted alongside Diane, Cindy and Frodd, they went to the garden to discuss how she was able to escape being on the list. Mercy was angry because she thought Tacha nominated her not knowing that Seyi, Mike, Frodd and Omashola had been the ones who did.
Frodd, Cindy, Diane and Mercy have been fake Nominated.#BBNaija https://t.co/4cHCj0BQLa pic.twitter.com/LzvJlkO69o

— Big Brother Naija (@BBNaija) September 16, 2019
When they said she was not involved with nominating her since she has fought with everyone in the house, Mercy cleared the air, saying the game had changed, that it's not by who you fight with that will nominate but who has you at heart.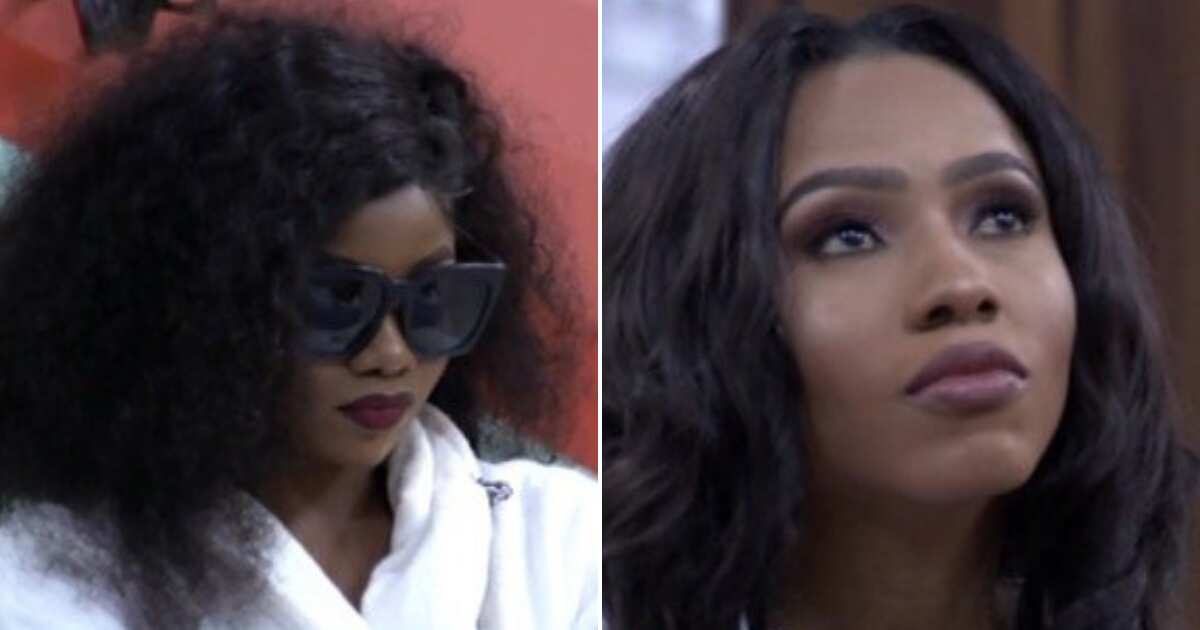 In trying to understand why Tacha wasn't up, she also said that people were tired of nominating her. Seyi, still obsessed with her, said if she (Tacha) gets the ultimate Veto power, she would send him home.
Seyi switched the conversation to Mike and Tacha and how close they are. Mercy, chipping in, said they have a weird friendship. She talked about how she had made a video of them at the Saturday Night party that she's sure if he saw it, he'll delete, describing the video. They killed the gist when Mike and Ike walked out.
These people sef
Tacha and Mike vibes
😅😅#BBNaija #BBNaijaparty pic.twitter.com/QxjMvuPPhz

— FranklySpeakingwithGlory #FSWG (@Fswglory) September 14, 2019