The BBNaija housemates keep giving their fans something to talk about from time to time. After all, it's 'Pepper Dem' season! For losing their wager last week, the Housemates had to put up an excellent musical performance for Biggie. In preparation for the Task, the Pepper Dem gang rehearsed their chosen songs. They had to prove themselves to win Week 3's wager and Khafi was instrumental to that.
In anticipation of the Wager Task, the Housemates had started rehearsing for what they hoped would be a spectacular performance. The Housemates were required to present an original music composition for the Thursday night presentation. Still indebted to Biggie, the Housemates can't afford to lose and after losing the last Wager Task, the pressure was on the Housemates to make sure they got a win.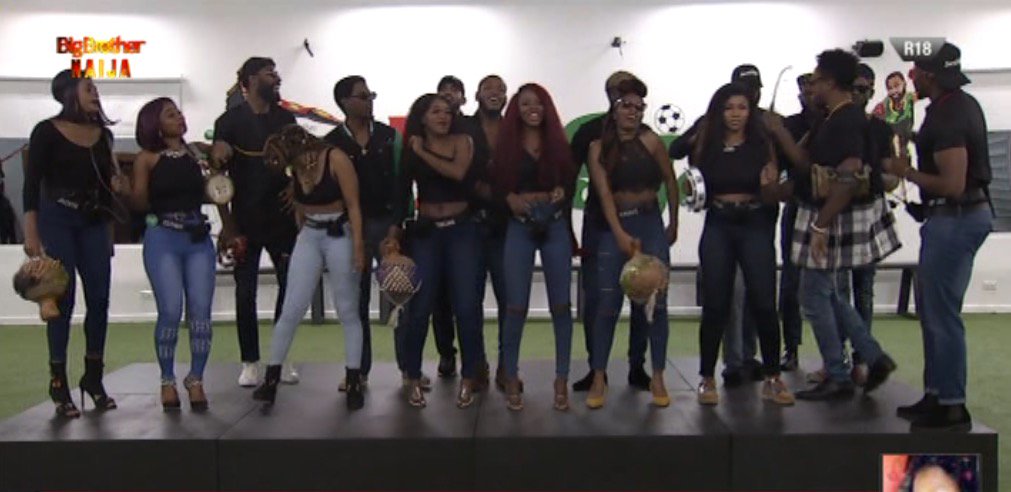 Finally, it was time for the presentation. Khafi was up first and she did a song titled, 'Is this love' by Bob Marley. She not only nailed the song, she also had Gedoni on stage while she performed. She serenaded him to the admiration from the other housemates and fans of the show.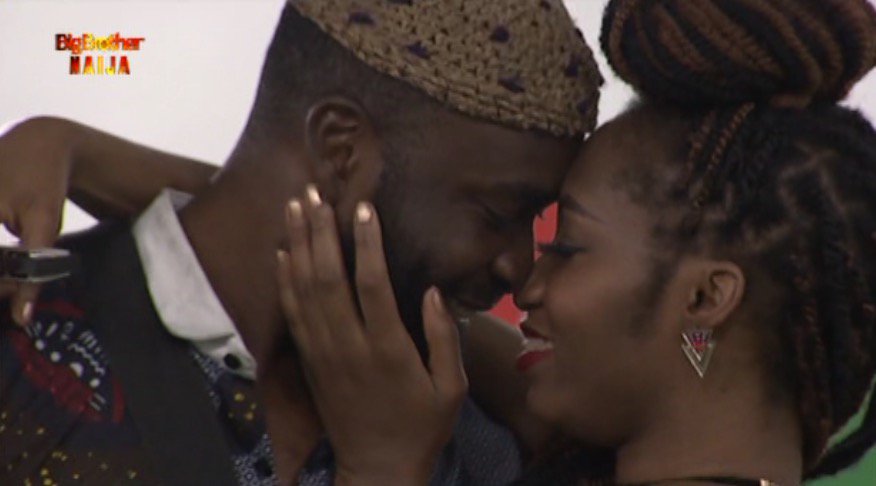 Khafi is the voice in #BBNaija2019 house. Check out her sensual presentation 😍😍😍

Via @BBNaija#BBNaija pic.twitter.com/XWw8UDz6Ou

— Brother Parody (@BrotherParody) July 18, 2019
Needless to say, BBNaija fans felt the sizzling energy from the performance she put up. Here are some comments gathered:
"Khafi's positive spirit is contagious. I love her for that! It's quite rare these days you know. We gotta keep searching, we gotta fighting for that love that will bind us, for that love that unifies us by Pepper Dem Gang Biggie we awaiting your verdict."
Khafi is the star of today's drama, tho everything is dry but she try#BBNaija pic.twitter.com/xuDthKhvn2

— I Eye I (@Hieveeomah) July 18, 2019
"It's obvious Khafi is in love with Gedoni…she really took the song personal. If you know, you know."
Khafi shooting her shot at Gedoni with this song #Bbnaija pic.twitter.com/3cowXm9OSB

— Local woman (@sewalicious8) July 18, 2019
"Khafi you're the absolute best in that house. Most lively, most cheerful. Khafi till day 99."
"Ghedoni is dry! No content! Wonder why he is still in the house. Making Khafi's game weak."
Sister khafi using the song to confess her feelings #BBNaija pic.twitter.com/kr8fKkmBgo

— Babygirl_99 (@fentyrobynlover) July 18, 2019
"Khafi sounds so great today .What did she put in her voice lol. Great effort."
"Khafi has really brought Life to this boring Gedoni character. Khadoni."
So Gedoni couldn't seize the moment and kiss khafi?!!! #BBNaija2019 #BBNaijaPepperDem #BBNaija pic.twitter.com/cmSLQWsa4c

— Adesuwa🌻 (@Uwaskyy) July 18, 2019
"I hope Gedoni knows Khafi is not presenting but professing her love."
"Khafi is just a bundle of Joy… She just has fun with whatever she does… Is beautiful."
Khafi's shoes pic.twitter.com/zpb85K66fD

— 💎🌷Nondumiso🌷💎 (@love_Ndu) July 18, 2019
"I really like Khafi's energy. She really gives 100%… I know she can be a bit extra but no one is perfect."
"They should just announce Khafi the winner abeg. She's the only person serious here."
Khafi carrying this singing task 😂😂😂#bbnaija pic.twitter.com/BrpKdeburr

— Lyoness (@BiggyIsCrazy) July 18, 2019