The Big Brother Naija housemates had their diary session with Biggie after the Monday night nomination that saw five housemates, Tacha, Seyi, Frodd, Tuoyo and Mike up for eviction. One housemate whose session sparked off a lot of controversy was that of Omashola.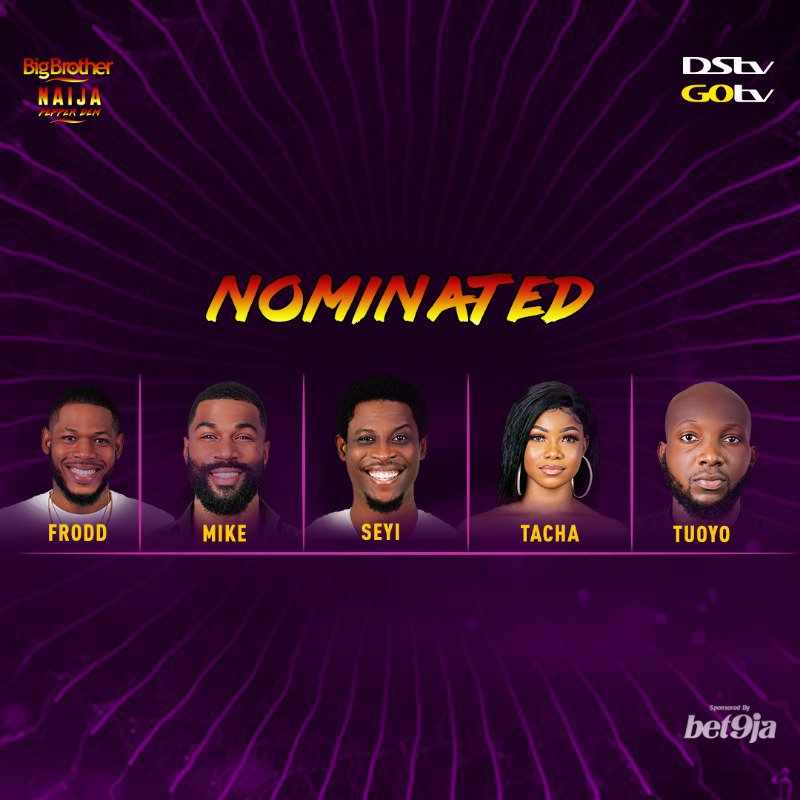 The Warri born housemate's session with Big Brother wasn't only seen as hilarious but also very sincere and deep. Omashola got in the deep end of fans when he made a statement about Tacha. When Biggie asked him who he'd not miss among the five up for eviction if he had his way, he mentioned Tacha, basing his reason on the fact that she is self-centered.
What Omashola had to say about the PH first daughter!#BBNaija pic.twitter.com/FXhr0zHtCD

— Belt $ Braces (@Iam_Reckon) July 15, 2019
"Tacha is a little bit self-centred" – Omashola.#BBNaija https://t.co/oTBeZJVQGM pic.twitter.com/DxKXtEQLUZ

— Big Brother Naija (@BBNaija) July 15, 2019
Well, Omoshola started trending on Twitter immediately he started off his diary session and fans responded enthusiastically. However, he seems to have gotten on the wrong side of haters because of his controversial statement about Tacha even though his session was funny as usual.
Omashola and biggie sha
😂😂😂😂 #BBNajia pic.twitter.com/DD0hs725Bu

— ogheeclifford (@ogheeclifford) July 15, 2019
Here are some comments gathered:
"In a game you can't think of letting people defeat you. In order to win you most seek your interest first."
"Omashola ,Omashola please leave Tacha alone she is not in the house to take care of you."
"This Omashola is really senseless, like it's a game and she didn't enter into the big brother house with anybody… do your thing and leave tacha alone. Sms VOTE Tacha to 32052 #teamtacha."
OMASHOLA…

The only HM that is brave enough to ask Biggie questions in his own diary session!!

I can do anything to keep having this guy on my screen!!!🤣😂🤣😂#bbnaija pic.twitter.com/mqWGHKkl4g

— Korede (@harmeenat127) July 15, 2019
"Can we cancel Omashola already. Man's definitely not bright. Just confirmed the fact that empty barrels make the loudest noise."
"Self love to an average Nigerian person is pride and self centeredness. We are not shocked. SMS VOTE Tacha to 32052."
"Tacha go the pepper una..she is intimidating you guys."
When omashola told bigbrother ẹ go shock you
Bigbrother :#BBNaija pic.twitter.com/ownEYYbern

— not ordinary (@nut_ordinary) July 15, 2019
"Omashola the parrot of BBNaija! Radio without battery."
"Who won't be self centered? Will any of you help her if she needs coins to survive? If any of you win, will you share the price with her? Please let her be abeg."
"Tacha is just being herself tbh…Jackey offended Tacha for accusing her of using jazz and also for calling her a witch still yet, she never nominated her."