The BBNaija season four reality show has been interesting so far. With the housemates all coming into their natural elements, Nigerians are beginning to get a clear image and form alliances. One of the 2019 housemates, Mike Edwards, who seems to be gaining the attention of many Nigerians is celebrating his birthday on July 11, 2019. His wife was not left out of the celebration despite the fact that her husband was thousands of miles away from her.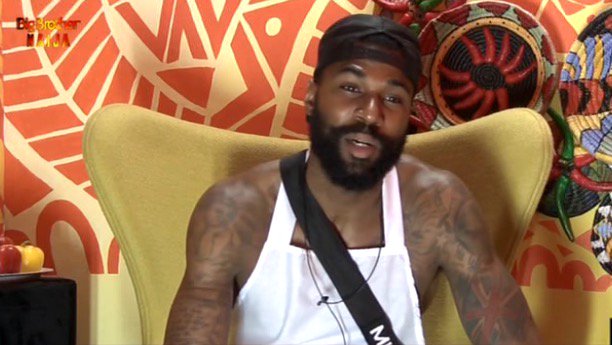 Mike was properly celebrated on all ends. First, the cigar entrepreneur was lauded him on social media. He was referred to as a caring and considerate young man who loves to reflect and chill on his birthday rather than celebrate.
Happy Birthday Mike! What a classic man.#BBNaija

— Big Brother Naija (@BBNaija) July 11, 2019
Also, the housemates didn't let the fact that he was 6'6 tall to deter them as they picked him up and dunked him, giving him a wet birthday.
On his Instagram page, a photo of him was posted with the caption, "Happy birthday goes out to Mike. Mike is a caring and considerate man. He is very much a family man so likely to be missing his loved ones on his birthday. He will no doubt enjoy all the love he's been receiving. For someone who prefers to chill on his birthday and reflect. Spending his birthday in the Big brother house is going to be one to remember that's for sure. I'm sure his new family/housemates will bring good vibes. Loving the videos, shoutouts and messages! We'll make sure we'll have them on his highlights just so he'll get to see them. So let's give him the love he deserves because it is indeed a real ones birthday. Happy birthday to Mike also goes by Michael, Mr Edwards, Son, brother, friend and husband. Lots of love."
Mike's wife Perri also confirmed her love for him in the romantic note she wrote on her Instagram page. However, she said a whole lot more. She captioned it thus: "Happy Birthday to my Husband, Sending love, hugs and kisses to my husband on his birthday. Mike's not the kind of man who celebrates his birthday he uses it as a time to reflect. But hey when your married to a woman who's all about celebrating you know I'll make it a big deal ha. Happy birthday Mike @aireyys such a driven, hardworking and loving person. Happy Birthday babe."
Happy birthday, gee!