Biggy decided to freeze the housemates again making it the 3rd  time today. During the freeze moment, Big Brother's Ninjas were caught taking food from the housemates pot. Though Big Brother's Ninjas have been acting hilarious and ridiculous all day, it is quite surprising that the Ninjas can go to this far.
See pictures: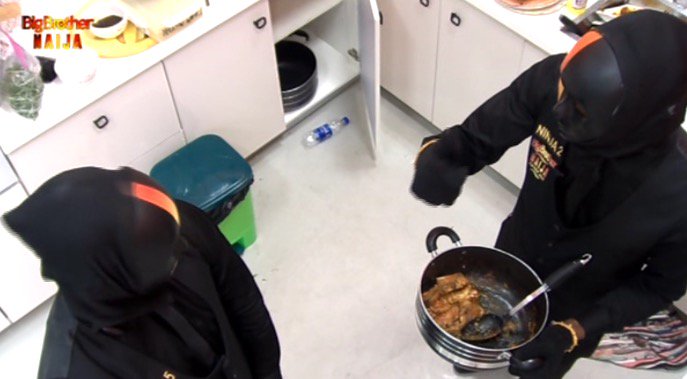 Each time Ninjas enters Big Brother's house, they housemates know they have to cooperate with them because it is obvious they are acting on Biggy's orders.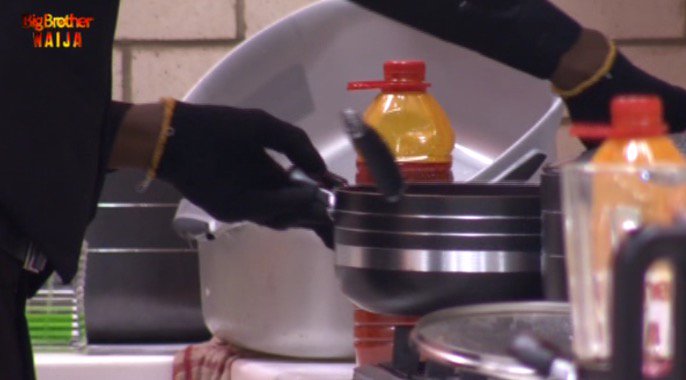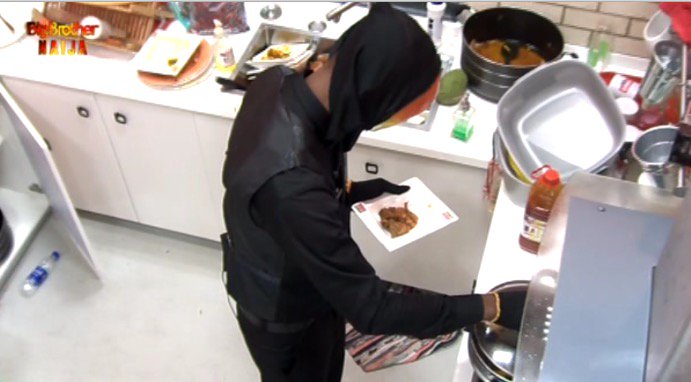 Here are some of the reactions on twitter:
Biggie dey H. Na why he send Ninja to come carry HM food. Lmao #BBNaija

— EDO ALEX (@EdoAlexx) July 10, 2019
And the next thing after freeze #BBNaija Ninja Dey thief meat from pot of soup 🤣🤣

Frood: na my own food dem carry 😁 dem for tell us say dem Dey hungry

😂😂😂😂😂 pic.twitter.com/fB8n5w6Q2W

— EmmCee RNB #WorldOBoBay (@RNB_Ayo) July 10, 2019
The Ninjas are hungry too!!😂 #bbnaija

— Nelly (@Nelly60450126) July 10, 2019
What do you think Big Brother and his Ninjas are trying to achieve with this?
Please share your thoughts in the comment section below