Diane who is believed to be the most intelligent female in the house seems to be bothered about her small stature because she was seen asking Frodd is she is the smallest in the house.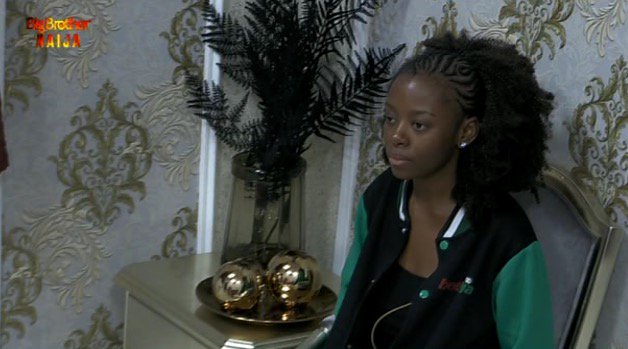 Diane said " Frodd am i smaller than Esther?" and Frodd replied her saying she should look at all the housemates and compare herself to them. He also confirmed that she is the smallest in the house.
Diane is a 23 year old from Kaduna  depicts herself as an agreeable young lady whose most loved outfit is a shirt, pants and tennis shoes. The model and hopeful cook is likewise an alum of the University of Debrecen in Hungary. Studying and living there was an educational encounter she'll everlastingly be thankful for.

Recently during a misunderstanding between Diane and one of the housemates,she said that she can't babysit any housemate and no one should berate her about a clean house because she does her part.
Thelma in her usual feisty manner said Diane had no need to worry and everyone is supposed to take responsibility for their action. Each person should handle their own mess, wash your own plate, flush the toilet when you use, clean up your space etc.
Do you think Diane is scared and feeling intimidated already?
Please share your thoughts in the comment section below