During the "made to believe Diary Session" Big Brother told the house mates to engage in among themselves,  Sir Dee choose Diane to question him for the session  and it was a pretty cool session that many viewers really liked and did not want it to end.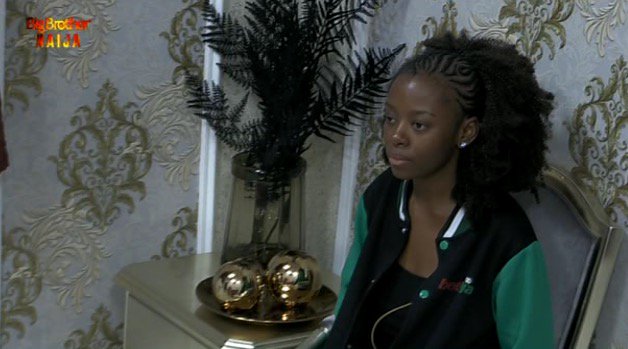 Diane decided to push with the diary session where she asked Sir Dee hot questions and of course, she got hot replies too but in a very responsible manner. Diane played the  Big brother role well not minding if the replies she got from Sir Dee whom she feels bosom with will affect her.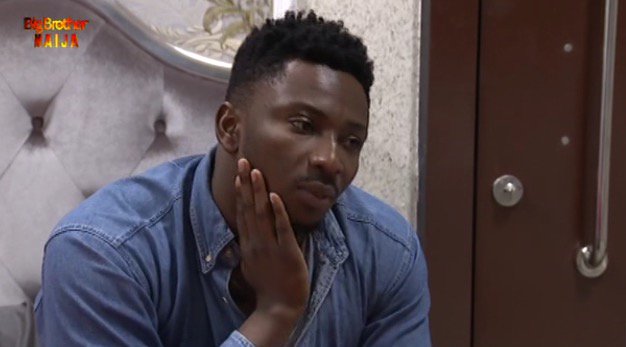 To the surprise of everyone, Sir Dee revealed during the session that Diane is actually the only female in the house he has the closest relationship with but because he has a relationship outside the house, he would not want to nurture any feelings for anyone in the big brother house.
Recall that earlier today, Diane and Sir Dee were caught in the lovey dovey mood and was seen sitting on his laps very comfortably.Both of them were seen striking a pose for pictures and yet it was captured by their fans.
In his Diary Task, Sir Dee confessed to Diane about having a serious relationship outside the House.#BBNaija https://t.co/w2TXzShttY pic.twitter.com/hcMkraDlo5

— Big Brother Naija (@BBNaija) July 3, 2019
It looks like what they have in common can not go beyond being friends.
My liitle diane played biggie well.. Wow!! Love u already.. Sir dee is real.. Love u already.. İ was just hoping d session won't end… Now am enjoying this show.. U guys got my vote already… #bbnaija

— Ednagold (@Ednagold2) July 3, 2019
It is quite sad that the relationship that so many viewers are looking forward to might not sail.
Here are some of the reactions on twitter:
Diane is so good at being big brother, it's just the voice she couldn't get, but very interesting and intelligent question #BBNaija

— yakbyen (@Fitt22875093) July 3, 2019
I love the sincerity from you sir dee

— ogb~talk (@OgbTalk) July 3, 2019
Love the diary room section. 💕 my Diane is good

— Moshood Ganiyat Titilope (@morenikejimosho) July 3, 2019
Well,  the show has just started and nobody knows what can happen before the end of 3 months.
I really love Diane but now she wanted to know if Sir Dee has something for her but he has now spoilt the soup

— ButaraLinda (@ButaraL) July 3, 2019
Will you like to see these two people together ?
Please share your thoughts below
Images : Google