The 2019 Big Brother Naija show tagged 'Forget Wahala' has been announced to kickoff on the 30th of June, 2019 and Nigerians can barely wait!

Since the past season of Big Brother Naija show named 'Double Wahala' rounded up in 2018, fans have been imagining the epic season return this year. In fact, a few fans of the Big Brother Naija (BBNAIJA) unscripted reality tv show advised organizers of the show to begin the new season at once or risk losing money from audience votes.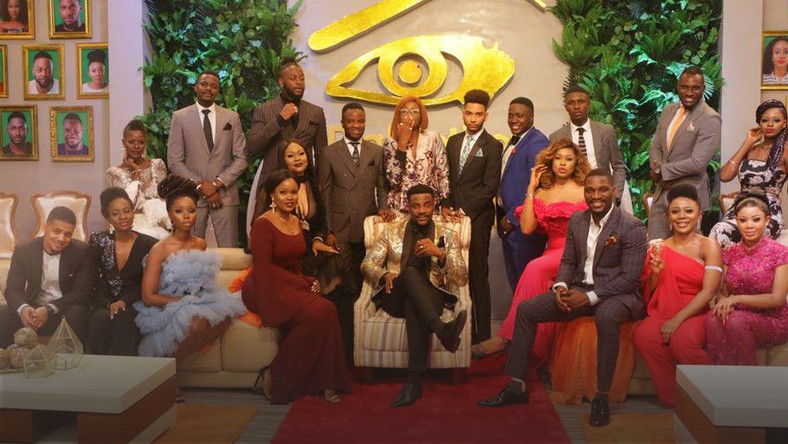 Recall that the appeal started on social media after a viral twitter post by a twitter user @Bidemi_brooke made rounds. She took note of the fact that fans spending money on vehicles for old housemates may deplete funds before voting in favor of the housemates before the new season starts. Her tweet was a direct reaction to fans buying a car for Bamike Omawunmi aka BamBam, one of the housemates of the 'Double Wahala' 2018 season. This made her the second ex-housemate to get a car after Alex Unusual.
Bidemi_Brooke said, "Hello sir @BBNaija see people are using the money they are supposed to use to vote for the new housemates, to buy cars for the former housemates. The earlier you start this new season, the better for you. Else, you won't see enough money this year. Just a piece of advice sir." 
Other fans agreed with her, with some trying to find reasons why the new season has not started despite being five months later than usual.
@Mandychisom said, "it is the truth, the more they delay, the more people lose interest."
@Officialjoysia said, "the only time they decided to do it in Nigeria, it's like waiting on the rapture."
@Dharmih_ wrote, "We are tired of waiting."
@Viktoriaisland said, "they have not found the right housemates yet."
@Bunni_elle wrote, "I think they are waiting for Game of Thrones to be over because that is taking a lot of social media attention. "
They might as we just cancell this season, cause as i see it, no one want another fav or favs apart from the 2018 ones, so who will buy things for the new set of housemates?

— Black Diamond (@MyBlackKillerB1) April 23, 2019
On the 12th of June, 2018, the BBNaija show organizers dropped another teaser and Nigerians simply went ballistic on twitter! In the snippet, one could see steam and then a bathroom came into focus. All of a sudden, two hands holding each other hit the bathroom glass and an inscription saying "Can you take the heat? Starts 30th June, 2019" came up. Check out the video below:
This new #BBNaija2019 will defiantly be a 100% drama trailed! pic.twitter.com/Gf95O0aP4P

— Ikeja-Ojudu-Allen-Alausa-Awolowo (@Ikejainside) June 12, 2019
Nigerian twitter began re-tweeting this video and within minutes, it became one of the most talked about trends for the day. Check out some reactions below:
Guess what's back to our TV Screen??
It's #BBNaija2019 and it starts on the 3OTH of June pic.twitter.com/AmRKD5iBl2

— The Best Is Yet To Come✨ (@zeeki__) June 12, 2019
All of you playing FIFA on this TV, enjoy it while it lasts, because come June 30, #BBNaija2019 na the way pic.twitter.com/EHaCO0S9Z1

— The Perfect Udofia (@Edwin_Udofia) June 12, 2019
#BBNaija2019
The show has produced some of Nigeria's greatest celebrities since its maiden edition, including Ebuka Obi-Uchendu, Gideon Okeke, Bisola Aiyeola, Efe Ejeba, Miracle Ikechukwu, Tobi Bakare, Cynthia' Cee-C. ' Are you ready for the next season?pic.twitter.com/m2zj4kLnsU

— kfb common sense ™ 🧚‍♀️ (@headmistrexx) June 12, 2019
Do you know that some people cry when their fave housemate get evicted?

They should start preparing again o, because #BBNaija2019 starts June 30th… pic.twitter.com/NdvcIjSPhc

— Gbemi Dennis™ (@GbemiDennis) June 12, 2019
When I heard #BBNaija2019 starts by June 30th. pic.twitter.com/beRTuwshBe

— Seed Planter Lèké (@_barmz) June 12, 2019
If you know you'll be watching #BBNaija2019 do like this ✌ pic.twitter.com/Zp9kuMUXMW

— DamDam💊🇨🇦 (@Lilphresh__) June 12, 2019
How everyone is because #BBNaija2019 is coming back pic.twitter.com/qnbSi1998l

— 𝙖𝙙𝙚𝘿𝘼𝙈𝙊𝙇𝘼 (@damoxy_) June 12, 2019
When I heard #BBNaija2019 is starting on June 30. Finally! pic.twitter.com/GMOhIEIMqJ

— LDH📌 (@Zur0nye) June 12, 2019
Me patiently waiting for #BBNaija2019 to start pic.twitter.com/UiQ9v414PS

— Ikeja-Ojudu-Allen-Alausa-Awolowo (@Ikejainside) June 12, 2019
During the Double Wahala edition, as the 2018 season was labeled, there were various calls from Nigerians for the show to be brought back to the country. Viewers took to social media to express their disappointment about a Nigerian show being held in a foreign country. Even the Nigerian Government weighed in with the Minister of Information and Culture directing the NBC to determine whether Multi-Choice, by shooting the show in South Africa, had breached the Nigerian Broadcasting Code in any way.
This year, Nigerians were appeased when Multichoice declared that BBNaija was returning to Nigeria. Speaking on its return, Martin Mabutho, the Chief Customer officer of Multichoice Nigeria had this to say: "It made sense that we bring it here. The first one we did was See GoBBe, and Double Wahala last year eclipsed See GoBBe … it was completely flawless. Now at that state, we said there's no doubt that bringing the show to Nigeria would be the right decision. It would be worth the investment and it's exciting for us. Corporate Nigeria and sponsors have latched onto it in a big way so, in my view, it's going to be bigger than all the shows we have ever done."
So, what does this homecoming mean for Nigerians economically? This is one of the real reasons Nigerians are super excited as more jobs would be available during the period of the show.

The show while focused primarily on entertainment has a higher impact that resounds over industries and value chains with a huge effect on the country's GDP which is as of now worth $397.472 billion. The gains gotten would be in sectors as remote as entertainment, telecoms, fashion, hospitality, tourism and media with noteworthy opportunities for brands to reach a continental-wide audience and a key demographic group.
For example, a year ago it was discovered that 170 million votes were cast in the course of the season giving immense income profit to the telecom suppliers. The winner is resolved by means of votes which is cast through text messages or on the web. Votes by means of text cost N30 each. Moderately, if 10% of the 170 million votes which was cast a year ago was done by means of SMS, that is 30 increased by 17million!
A show like Big Brother Naija requires a multitude of cameramen, and experts of different area to get made. These crew members are hired and catered too. Additionally, DJs, artists and the media who are flown in to perform and cover the event particularly Sundays's evictions are held up in lodgings. The show lasts for 3 months, so every week, hotels would see an influx of artists and their company, media and their crew, and DJs who play at the parties.

This season's BBNaija will be creating more  jobs for Nigerians as the show will be held in the country. Beginning with the structure of the set, before the organisers of the reality show referred to the difficulty of copying sets as one reason for hosting the show in South Africa. However, with this new development, it implies Nigerians will gain some cool money from the set structure for the show.
MultiChoice has constantly maintained that the production crew of the BBNaija show is 90% Nigerian. Ideally, with the arrival of the show to the nation, the number will peak at 100%. Production crews are crucial to the show. Somebody needs to set the camera and hidden microphones that put the housemates under consistent observation. There is the content producer that scripts the direction of the show for each season. Makeup artists and costume designers will also experience a boost in business as they will be contracted to dress the host and the housemates.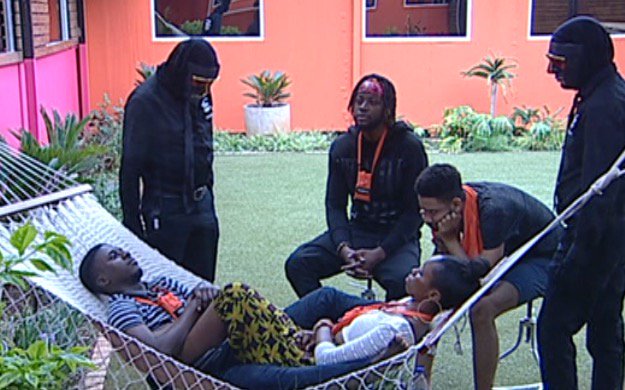 More apparent is how BBNaija empowers its housemates through the fame they get from being on the show, giving them a springboard to launch careers in the Nigerian showbiz industry. Simple examples are Ebuka Obi Uchendu who has parlayed his Big Brother stretch into a rewarding vocation as a TV host and Gideon Okeke who is an easily recognized name in Nollywood. Come June 30th, BBNaija faithfuls will enjoy un-interrupted drama, fun, creativity at it's peak and some fans are already dancing for joy in anticipation.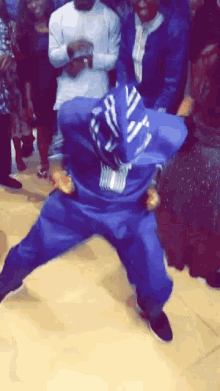 So, there you have it! Nigerians are so excited and can hardly wait for the show to begin as they stand to gain a lot from it. All in all, Big Brother Naija's return to our television screens is a step we have been anticipating and we are so glad the end of the long wait is near. In fact, President Muhammadu Buhari should send his appreciation to the organizers of the Big Brother Naija show as holding it in Nigeria is a positive development for Nigerians with clear gains for the economy.